Are you ready to start using the fantastic Xfinity Voice feature, but you're not sure whether you'll need a new modem? It happens more often than not that providers bring in new features that aren't compatible with the older devices users usually have. You don't have to be one of them!
Today, we'll present you with every important piece of information about the Xfinity services and the Xfinity Voice feature. In addition, we'll assist you in determining whether you should rent out a modem from the company or purchase your own device. In case you decide to invest in a modem, we'll also help you find the perfect device for your needs!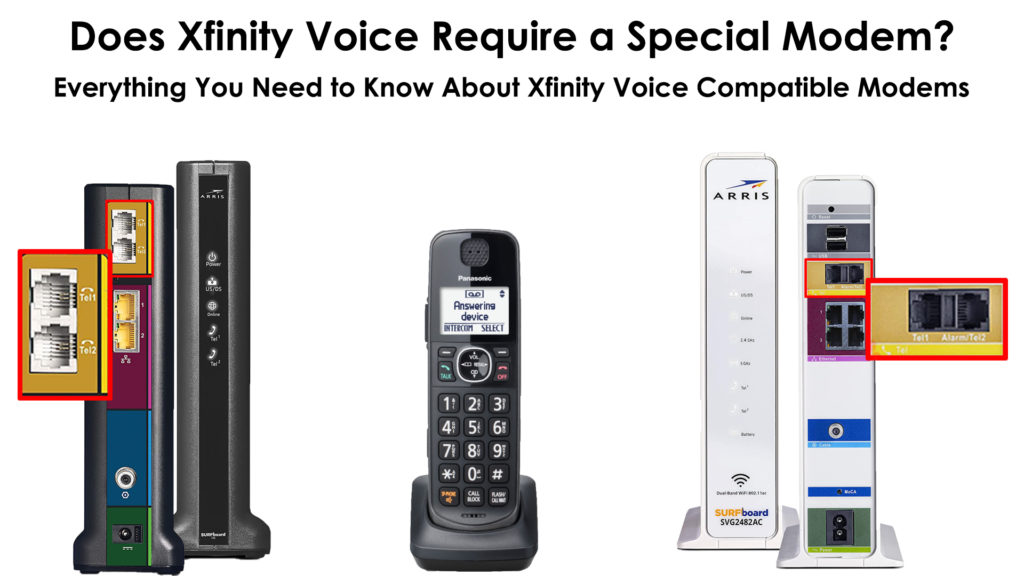 Should You Opt for the Special Xfinity Modem?
Xfinity offers a few modem options you can combine with Xfinity internet services. The upside to opting for the official Xfinity modem is that you can be certain that you will be able to make the most of the internet services you're paying for. That's because these devices went through rigorous tests and are designed to deliver the highest download and upload speeds and a strong signal.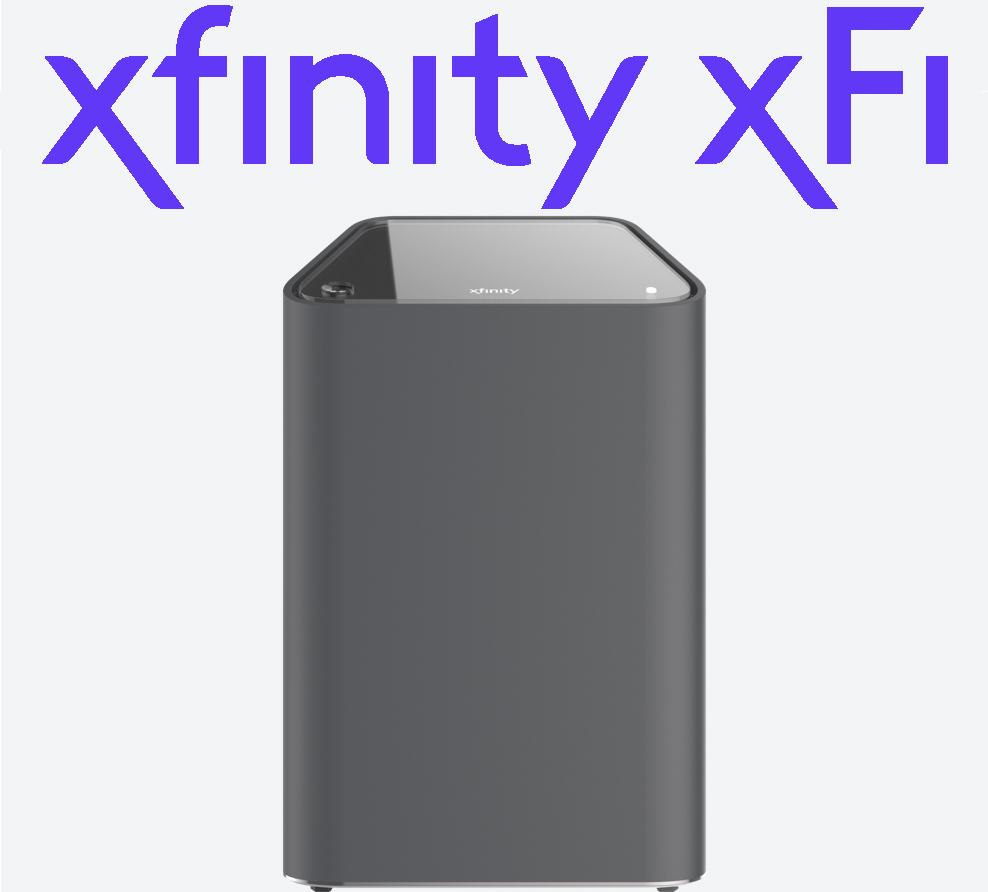 But that doesn't mean other devices can't provide you with the same results. The problem for many users occurs when they want to use special Xfinity features, such as the Xfinity Voice. That's when most of them decide to go with an Xfinity device, as they are not sure whether anything else would work well with the feature. Luckily, we're here to show you that opting for the Xfinity modem is not your only option.
The main reason why we want to make that clear is that Xfinity modems are a pricey option. You can rent a device for $14 a month, which adds up to $168 every year. You can get a whole new modem from another manufacturer for much less money!
What's more, you'll have to return the Xfinity modem once you stop using its internet services. On the other hand, owning a modem allows you to keep the device for years to come. The main downside to opting for this option is that you won't be able to use Xfinity customer service when you have a certain problem with your device. Still, if you opt for a modem that's approved by Xfinity, chances are you won't even have those kinds of issues, to begin with.
Benefits of Opting for the Xfinity Equipment
Before you make a decision to invest in your own modem, you might want to go over all of the benefits that come with using Xfinity equipment. Some of them will be available to you if you choose to go with your own modem, while others are exclusively for Xfinity equipment renters.
Setting Up a Home Network on Your Own
Xfinity boasts of being one of the easiest services to set up. You will be able to configure your own home network in a matter of minutes without the help of a technician. This ability is available for everyone, including users who choose to purchase their own equipment and connect it to Xfinity services.
No matter whether you have your own modem or the one Xfinity provides, you will be able to receive 24/7 support for your Xfinity services. However, what happens to many users when they contact customer service is that a lot of issues are blamed on the modem.
If you don't have a modem with Xfinity, you won't be able to get help aside from the basic advice, which means that you'll have to contact your modem's manufacturer. That could lead to a lot of back and forth as the manufacturer could blame the issue on the Xfinity services, while Xfinity customer support could find the culprit in the modem. Therefore, while the 24/7 support is available to you no matter what modem you choose, customer service might not be as helpful if you have your own device.
Online Features that Allow You to Test and Troubleshoot the Network
Xfinity has great online features that let you test out the quality of your services. You can go to the designated sections of the official website to perform a speed test on your internet connection. In addition, you can find an online troubleshooting section of the website that might help you avoid reaching out to customer service. These options will be available for both Xfinity modem users and those using third-party equipment.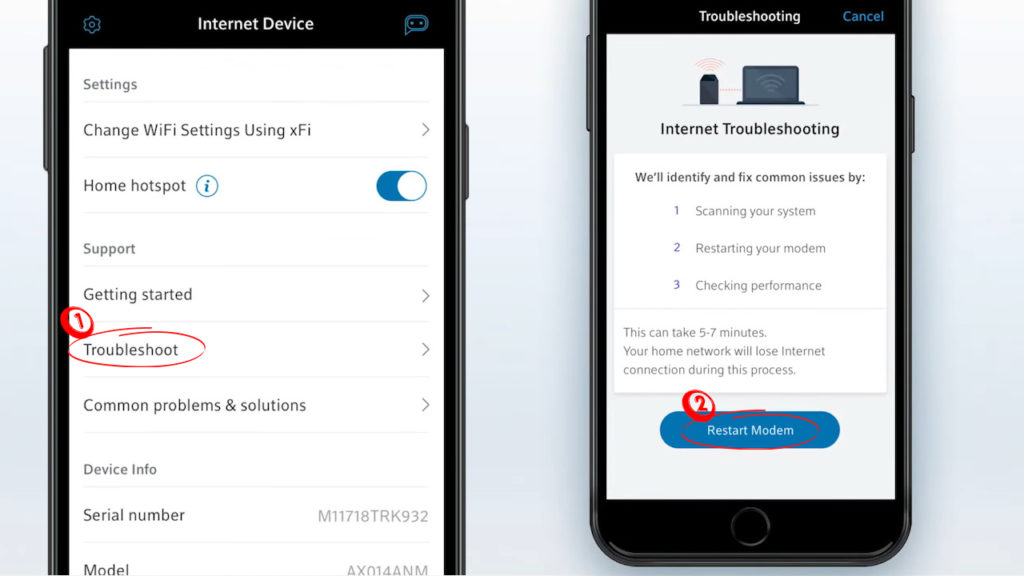 The Ultimate Control of Your Services
Here comes the first feature that is not available to all users. It's only available to those that are renting the Xfinity modem. This feature allows you to have the ultimate control of your internet usage.
You can control connected devices and user profiles, create your own Wi-Fi name and password in only a few clicks. Furthermore, Xfinity devices come with parental control. You will easily set up kid-safe browsing and pause or stop Wi-Fi for family or studying time.
Network protection is another option that won't be available to you if you have your own modem. In case you opt for an Xfinity device, you will have Advanced Security available on the device for free.
Can You Use Your Own Modem with Xfinity?
The simple answer is YES, you can use your own modem for your Xfinity services. Just like most other internet providers, Xfinity does not constrain you to use only the company's devices in order for their services to work. Therefore, you can always purchase a modem you think is good and durable and connect it to your Xfinity internet services.
Using Your Own Modem with Xfinity
As we mentioned, you can buy your own device and connect it to the Xfinity internet services. In most cases, any device should work fine. However, not all modems will allow for the amazing connection most Xfinity modems can provide you with. That is why we would advise you to choose a device you'll be using for Xfinity services wisely.
Thankfully, you won't have to search for days to find the perfect device. We thoroughly went over all of the Xfinity guides and came up with some recommendations you should follow to find the one that's suitable for your particular needs.
Do You Need a Special Modem for the Xfinity Voice Feature?
You now know that you can use your own modem for Xfinity internet services. But what about users who want to make the most of the Xfinity Voice features? They can have their own modems as well!
However, if you really want to use the feature the way Xfinity advertises it, it's even more important to purchase a device that's been approved by the company. Xfinity has provided its users with an extensive list of modems that will work with their internet services. Here are all of the devices you can buy, listed based on their manufacturer:
ARRIS:

T25, SBG8300, SB8200, SBV3202, SBG7600AC2, SBG7580-AC, SBG7400AC2, SB6190, SVG2482AC, SBV2402, SBG10, SB6183, SBG6950AC, SBG6900-AC, TG862R, TM822R, SBG6580, TM822G, CM820A, TG862G, SB6141, SBG6700-AC, SBG6580-2, SBG6400, SBG6782-AC, TM722G
Motorola:

MB8600, MG7700, MT7711, MG7540, MB7621, MB7420, MG7310, MB7220, MG7315, MG7550
NETGEAR:

CM1200, CM2000, CM1100, CM1150V, CM1000-1AZNAS, CM1000v2, CM1000, CAX80, CM600, C7800, CBR40, CM700, C7000-1000NAS, C6900, C7000v2, C7100V, C7500, C6250-100NAS, CM500V, CM500-100NAS, C6300, C6300v2, C3700v2, CM400, C3000v2, C6220, CG3000DV2, C3000-1000NAS, C3700-100NAS
TP-Link:

TC-W7960, TC7650, CR1900, TC-7620, ARCHER CR500, TC-7610
Linksys:

CM3024, CG7500, CG6350, CM3016, CM3008
Zoom:

5370, 5345, 5354, 5363, 5352, 5341J
Now, not all modems listed above are compatible with all Xfinity services. When it comes to Xfinity Voice Service, you need to look for a modem with at least one phone port (aka RJ11 port). Most cable modems compatible with Xfinity Voice have two RJ11 ports. They are usually marked as TEL1 and TEL2, like in the image below.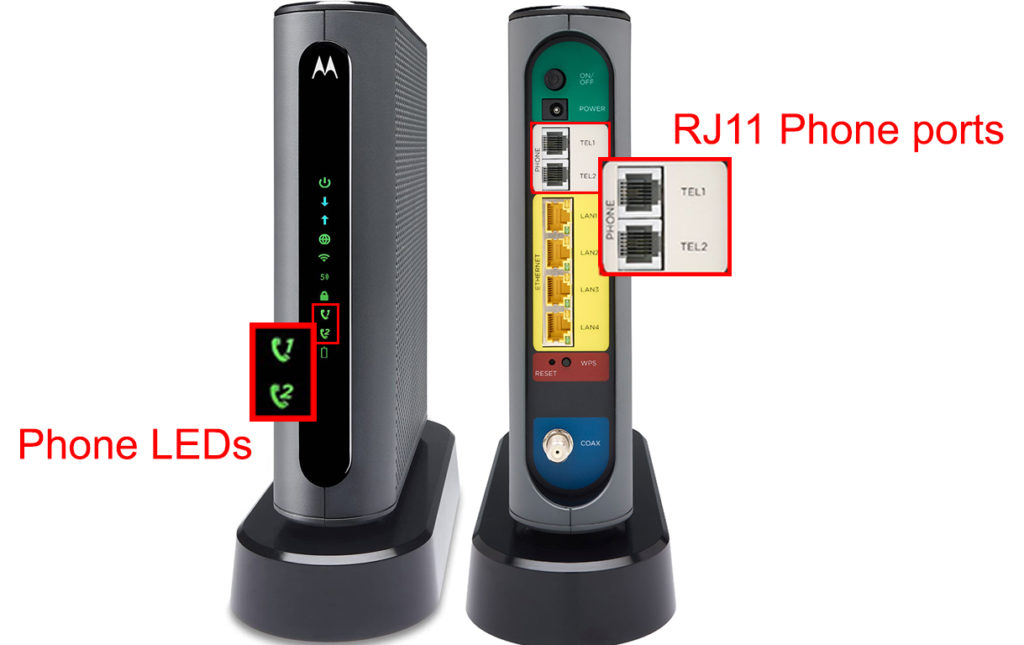 Would All of These Modems Work with Any Xfinity Internet Tier?
Technically, Xfinity approved all of these modems, which means they should work with the Xfinity internet service (even though they are not all compatible with the Xfinity Voice Service). However, after carefully examining the specifications of each of them, we would say that you should still go through a few extra steps before making your purchase. There are two main reasons why we're giving you this advice.
Recommended reading:
Firstly, if you have the lowest tier and you don't use that many Xfinity features, there is no need to purchase a more expensive and stronger modem. Chances are, you'll spend more time configuring it, and it will be more difficult for you to troubleshoot any kind of issue when it occurs. Furthermore, you won't be able to make use of most of the strengths that come with that modem, as you'll be using an Xfinity plan that doesn't come with some features.
That brings us to the second point: the highest tiers probably won't work the best with the simplest modems. That's because weaker devices will not be able to deliver the download and upload speeds you want to achieve. Thus, it's smart to go through a few extra steps before finally choosing a modem you want to use with your Xfinity services. If you're subscribed to Xfinity Gig plans, using a DOCSIS 3.0 modem will not deliver the best performance – in that case, you need a DOCSIS 3.1 modem. We recommend using a DOCSIS 3.1 modem whenever possible, especially for speeds higher than 500 Mbps.
Checking Whether a Modem Will Work with Your Xfinity Services
 There is an easy way to check whether your particular plan works with the modem you are using or want to purchase. To do that, you can go to the My Device Info section of the official Xfinity website. After that, you should enter your street address and select your download speed. You will then receive all the info on modems compatible with your particular Xfinity service plan.   
You can check on specifications of each device under the thumbnail icon next to it. Moreover, you will be able to use filters to remove any device that won't be able to provide you with the download speed you want or does not have a built-in Wi-Fi option. In addition, you will be able to filter out devices that are not voice or telephone-enabled. These filters will make your search much easier. When a device is compatible with your services, a message under the thumbnail icon will appear informing you about the details of the product.
In case you're not sure about the exact specs of the plan you're using, Xfinity lets you check that in a matter of minutes. You should go to My Account and log in using your credentials. Then, you'll need to go to the list of past bill statements. You can choose any date and click on View PDF. On page 3, you will find information about your internet plan.
Top 3 Modems Compatible with Xfinity Voice
To make your search even faster, we created a list of the best three modems that will definitely work with your Xfinity Voice feature.
RouterCtrl.com is reader supported. If you buy something using the links on our site, we may earn a small commission.
1. Best Budget Modem Compatible with Xfinity Voice: NETGEAR CM500V
Check Price on Amazon
NETGEAR is among the leading modem manufacturers, producing high-quality and durable products at an affordable price. This device is a perfect example that you don't have to spend too much money to get a good device that will be able to support most of the new Xfinity features.
NETGEAR CM500V is engineered with 16×4 channel bonding and runs on the DOCSIS 3.0 technology. It's not the newest one, but it provides an excellent signal and works in the majority of households.
According to the manufacturer, NETGEAR CM500V can provide a speed of up to 300Mbps for Xfinity users. It has one Gigabit Ethernet port.
In addition, this modem is extremely easy to set up. You'll simply need to plug your coaxial cable into the coax connector. Then, you should connect it to your computer via the Ethernet cable and follow the configuration steps. Alternatively, you can call Xfinity and activate the device via your phone. You can use the Ethernet cable to connect your Wi-Fi router to the modem. After that, you should plug it into your phone line and you're good to go!
The main downside to this device is that it won't work with some internet providers such as CenturyLink, AT&T, and Verizon. Thus, if you change your provider at some point, you might need to purchase another modem. 
Pros
Affordable

Easy to set up

Sleek design
Cons
Does not work with many internet providers
2. Best Modem/Router Combo: Motorola MT7711
The price of the Motorola MT7711 is much higher than of the NETGEAR one. Since you can find it in our list right next to it, you can be certain that we're suggesting an amazing, durable device that will serve you for years to come. What's more, you won't have to spend any money on a router, as this device is a modem/router combo!
Motorola MT7711 runs on a DOCSIS 3.0 standard and features 24X8 channel bonding. It has a built-in Wi-Fi 5 dual-band chip (AC1900). That means that you can use both the 2.4 GHz and 5 GHz bands and switch between them for an excellent wireless signal. 
What's more, the device comes with no less than four Gigabit Ethernet ports. Moreover, the Motorola MT7711 modem router combo has a Power Boost to ensure the optimal connection. The Power Boost not only strengthens your internet connection but also increases the Wi-Fi range. 
The Motorola modem router is approved by Xfinity, which means it will definitely work with these services. On the other hand, it won't with any other internet provider. Thus, you'll have to buy a new device if you change your provider. 
Pros
Modem router combo

Has a Power Boost feature

Approved by Xfinity
Cons
3. Best for the Voice Feature: ARRIS SVG2482AC
ARRIS is a certified Xfinity modem manufacturer. That means that it will most certainly work with all of the Xfinity features, including Xfinity Voice. Out of all of the ARRIS modems, we decided to single out the SVG2482AC model for its fantastic properties and durability. This model actually carries four products: a cable modem, an ethernet router, a telephony modem, and an access point. Therefore, once you invest in this product, you won't need anything else for a quality, reliable connection.
This device has 24 downstream and 8 upstream channels and runs on DOCSIS 3.0. Thus, it's able to carry Xfinity speed plans of up to 800 Mbps. Moreover, it has four Gigabit Ethernet ports. The device also comes with two telephony ports that you can use for Xfinity digital voice service. You can opt for purchasing a battery backup. It will allow you to continue using your voice services, even during power outages. This battery backup is sold separately.
As you can see, this ARRIS modem is a fantastic device. It can reach speeds up to 1750 Mbps over Wi-Fi (2.4 and 5 GHz combined). It's great for users that have a full Xfinity bundle: internet, TV, and the Voice over Internet Protocol.
However, we should mention that this model is a bit difficult to set up. In addition, the instructions it comes with are not very clear. So, you'll likely need some help from customer support.
Another major downside is that it only works with Xfinity services. In case you want to change your provider at some point, you'll likely have to change the modem as well.
Pros
Four devices in one

Works best with Xfinity Voice

High upload and download speeds
Cons
FAQ
Q: How Do I Activate My Xfinity Compatible Modem?
A: The easiest way to activate your modem is with the help of the Xfinity app. Once you go into the app and log in, the app will detect a new device and ask you whether you want to connect it. In case it doesn't, you can always do that manually. You'll need to click on the Account icon and go to the Overview tab. Then, you should find the Devices section and select Activate xFi Gateway or Modem. You'll need to give your device a few minutes to properly connect, and you'll be able to use it.
How to Activate Your Modem/Gateway Using the Xfinity App
https://www.youtube.com/watch?v=qYsXZTNQdbU
Q: Will Xfinity Help Me Troubleshoot the Device If I Have My Own Modem? 
A: Xfinity is not responsible for troubleshooting any device-related problems that can occur while you're using their services. You might get basic tips on solving your issue by contacting customer support, but Xfinity won't send technicians or provide a more in-depth analysis of the problem if you're not using their devices.
Q: Can I Use Any Kind of Equipment with the Xfinity Voice Feature?
A: To put it simply, NO! You can't use just any equipment with Xfinity Voice. You'll have to make sure that the device you're using is compatible with the feature. Moreover, it has to follow the latest requirements the company has made. For instance, every piece of equipment needs to comply with the FCC, local, state, and national electrical codes.
Your phone headsets need to have an industry-standard REN number of no more than 1.0 and be in good working condition. They also need to support the DTMF dialing. In addition, electrical outlets should have a circuitry capacity of at least 15 amps. Furthermore, they should not be shared with too many devices.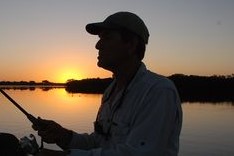 Hey, I'm Jeremy Clifford. I hold a bachelor's degree in information systems, and I'm a certified network specialist. I worked for several internet providers in LA, San Francisco, Sacramento, and Seattle over the past 21 years.
I worked as a customer service operator, field technician, network engineer, and network specialist. During my career in networking, I've come across numerous modems, gateways, routers, and other networking hardware. I've installed network equipment, fixed it, designed and administrated networks, etc.
Networking is my passion, and I'm eager to share everything I know with you. On this website, you can read my modem and router reviews, as well as various how-to guides designed to help you solve your network problems. I want to liberate you from the fear that most users feel when they have to deal with modem and router settings.
My favorite free-time activities are gaming, movie-watching, and cooking. I also enjoy fishing, although I'm not good at it. What I'm good at is annoying David when we are fishing together. Apparently, you're not supposed to talk or laugh while fishing – it scares the fishes.