Having a bad internet connection can make your life much more difficult! Fortunately, there are so many easy steps you can take to make your internet more reliable. In the next few minutes, you'll learn why is your Xfinity Wi-Fi bad and what you can do about it.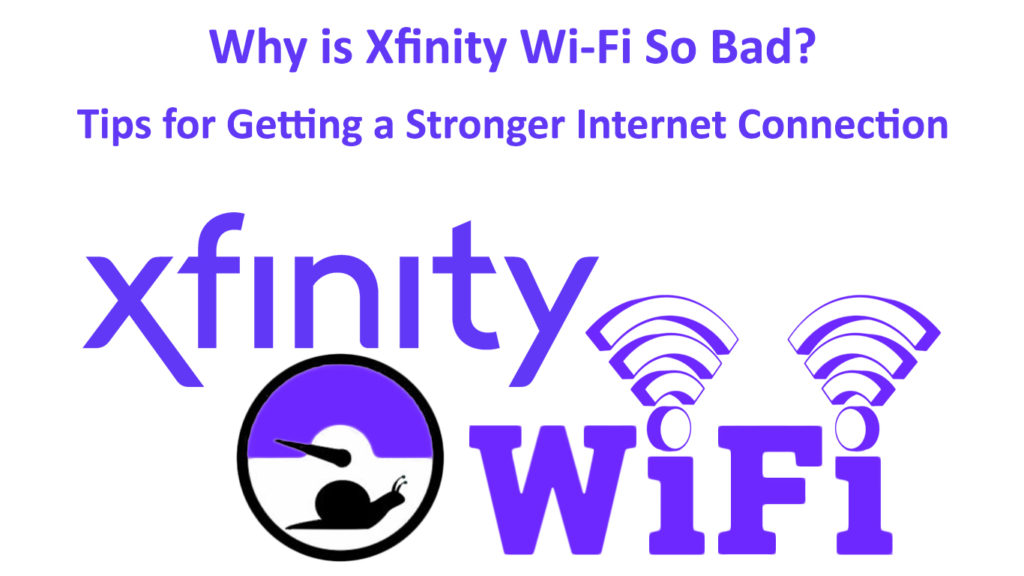 So, why is Xfinity Wi-Fi So Bad?
Internet providers offering services to more and more people without improving their infrastructure is becoming a common problem. That is why so many people have a worse connection during peak hours when everybody is at home using the internet. Even if Xfinity overloaded its network, that doesn't mean you have a problem you can't fix. Here are the easiest things you can do to improve your connection.
1. Troubleshoot Your Equipment
An Online Troubleshooting Feature
Xfinity has a great troubleshooting feature on its website. To run it, you'll have to log in to your account. Then, you'll need to find the Devices tab and choose Run Diagnostic Check.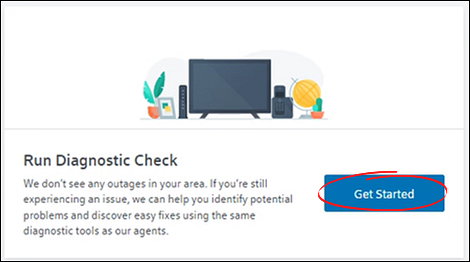 You'll only have to click on Get Started and the system will scan everything for you. In case there is an issue, Xfinity will offer a couple of solutions along with the option to report the problem to customer support. If none of the tips worked, you can always report your issue and wait for Xfinity customer service to get back to you.
Troubleshooting Your Home Wi-Fi Network Using the Xfinity xFi
Choosing the App Route
Another way to run the troubleshooting process by Xfinity is via the official Xfinity application. Once you log in to the app, you'll have to find the Internet menu among the options. Then, you'll need to select your modem and click on the Troubleshoot Modem option.
The app will then attempt to find a solution for your issue. In case nothing comes back, you can click on the Restart Modem option in the troubleshooting section to try to get back online.
2. Restart Your Devices
After you run the troubleshooting feature, Xfinity will likely come back with the easiest solution of all: restarting your devices. Many Xfinity gadgets have the Restart button on the back. Thus, you'll easily be able to restart them by pressing it.
Alternatively, you could do that through your account. You should find the Internet & Voice section and then click on your modem from the list of options. You will then be able to choose the Restart Modem option.
You should give your device a couple of minutes to properly restart before using the internet. This whole process can take up to seven minutes, so don't be confused if it takes your device that long to properly reset.
Recommended reading:
You can also use the Xfinity app for resetting your device. Once you log in to the app, you'll have to find the Internet menu among the options. Then, you'll need to select your modem and find the Reset option among the available features. Some versions of the app will not allow you to reset the modem before performing the troubleshooting on the device. So, you'll have to click on Troubleshoot before choosing Reset.
3. Examine the Cables
If your cables are not properly plugged in or are damaged, they will perform less effectively. Therefore, your next step should involve thoroughly examining the state of your cords. If any of them is damaged, you'll have to replace them as soon as you can.
Most of the Xfinity equipment uses regular coaxial cables. So, you won't have to go through customer support to replace them. You can simply visit the nearest hardware store to get brand new cords for your equipment.
4. Check If You Need to Pay Your Bills
Xfinity will disconnect your services due to outstanding bills. That is why you'll need to make sure that you're paying for everything on time and avoid disruptions. To check whether you owe anything to the company, you can log in to your account. You'll find info on your bills under the Billing tab.
5. Upgrade Your Internet Plan and Extend the Wi-Fi Coverage
Many households use an internet plan that is too small for their needs. Thus, you should consider upgrading your plan for higher speeds. If you aren't sure what's the right plan for you, you could contact Xfinity customer support. You can then ask them whether they think your household needs more data based on their experience.
In addition, you can purchase a device that will extend the internet coverage throughout your house. You could do some research online to find a good Wi-Fi extender or visit the Xfinity website and purchase a great device from the brand.
6. Work on Improving Your Wireless Signal
Taking a few extra steps when it comes to the placement of your Gateway can really make a difference. For instance, you should place your device in a central location, away from walls and the floor. Moreover, large furniture and appliances between you and the modem will block the signal.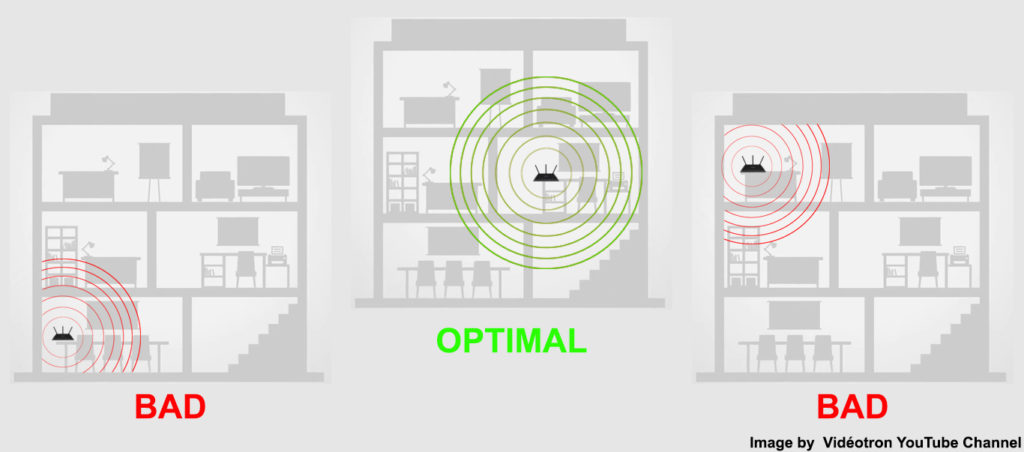 Thus, you should try to keep those items away from the device. Bluetooth devices and microwaves can affect the strength of your signal as they run on the same frequency as your 2.4 GHz network. So, it's wise to turn those gadgets off when you're not using them.
What If There is a Problem You Can't Fix?
A common reason why you're experiencing issues with your Wi-Fi is due to an outage in your area. You can check what is happening near you by going to the Status Center on the official Xfinity website.
Alternatively, you could go to your Xfinity app to check for possible outages or sign up for receiving text messages from Comcast. The company will send you a text informing you about the outage as well as when can you expect to get your services back.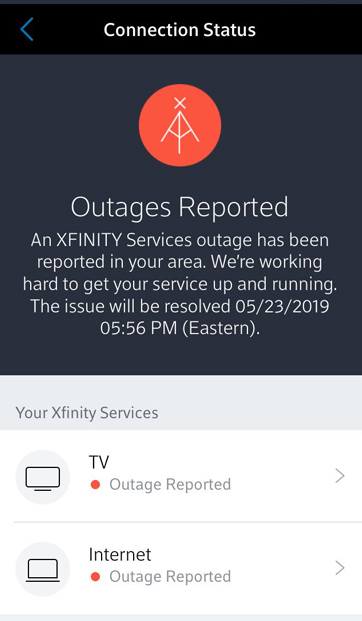 Another problem that often happens with internet providers is the outdated infrastructure that serves an increasing number of customers. While you can't really do anything about the way Xfinity operates, you can file a complaint with the company's customer support about the decreasing quality of services you've been dealing with.
Your neighbors are likely experiencing the same issues. So, it's a good idea to file a collective complaint. That way, Xfinity is more likely to take your problem seriously.
In Conclusion
There are many reasons why your Xfinity Wi-Fi is bad. Luckily, you can work on most of them and end up with a strong signal for years to come.
Other issues may be a bit harder to fix. But you can always contact Xfinity customer support to see if they have any solutions for you. If they don't, you can do some research to check whether there is another internet provider with services more suited for your needs.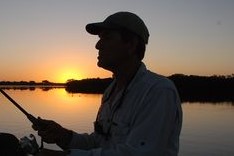 Hey, I'm Jeremy Clifford. I hold a bachelor's degree in information systems, and I'm a certified network specialist. I worked for several internet providers in LA, San Francisco, Sacramento, and Seattle over the past 21 years.
I worked as a customer service operator, field technician, network engineer, and network specialist. During my career in networking, I've come across numerous modems, gateways, routers, and other networking hardware. I've installed network equipment, fixed it, designed and administrated networks, etc.
Networking is my passion, and I'm eager to share everything I know with you. On this website, you can read my modem and router reviews, as well as various how-to guides designed to help you solve your network problems. I want to liberate you from the fear that most users feel when they have to deal with modem and router settings.
My favorite free-time activities are gaming, movie-watching, and cooking. I also enjoy fishing, although I'm not good at it. What I'm good at is annoying David when we are fishing together. Apparently, you're not supposed to talk or laugh while fishing – it scares the fishes.