If you have a router produced by Zyxel, it is good to know what the LED lights on the router mean. Generally speaking, their purpose is to inform us about the activity and the status of our network. If you pay close attention you will see that the lights are either solid or blinking. In the following paragraphs, we are going to try to explain the Zyxel router lights meaning and also give you some tips on what to do if you notice anything strange.
Zyxel Router Lights Meaning: A Brief Explanation
Here is a list of all the Zyxel router LED lights.
Power Light

During the boot up process or when the router is turned on you should see this LED light on. When the router boots up, the Power light usually blinks green for a few minutes, until it boots completely, and then it becomes solid green.
However, if you notice that the Power light is red on your Zyxel router, it is a sign that the router is malfunctioning or that there has been an error during the boot up process.
DSL Light

The DSL light will be blinking green during connection initialization and it should turn solid green when the DSL connection is ON.
Internet Light
This light as well as the others will normally be green. It indicates that the router has received an IP address and everything is working well, but it isn't sending or receiving traffic. Once there is traffic activity (sending and receiving) the Internet light will blink green.
However, if you see a red Internet light on your Zyxel router it usually means that the router has failed to make an IP connection.
And finally, the Internet light will be off when the router is in Bridge mode.
Ethernet WAN Light

The Ethernet WAN light will be on when there is a 1000 Mbps connection to the router via the Ethernet cable connected to the WAN port. When the data transfer is happening this WAN light will blink green.
However, there are situations where you will see the WAN Ethernet light being solid orange. It indicates a 10/100 Mbps connection and it will start blinking orange when data is being sent and received.
And at last, if the WAN Ethernet light is off, then there is probably no Ethernet cable connected to the port or the connection is loose. If you know that there is something connected to this port then make sure that it is firmly connected.
LAN Lights

There are four LAN lights and when they are on it is a sign that the router and a device on the LAN network are successfully connected using a 1000 Mbps Ethernet connection. The same as with other LED lights, this light will start blinking when there is data being sent back and forth.
When a specific LAN light is off, then there is either no device connected to it or the connection is loose and needs to be checked and fixed.
WiFi 5G and WiFi 2.4G

Your router supports 2.4 and 5GH wireless networks. When these networks are not active these lights will be off. They will be solid green when they are active and they will blink green when they are communicating with some wireless devices.
On the other hand, you can see that sometimes one of these lights is blinking orange. This happens when we activate the WPS connection and the router is searching for a WPS-enabled device.
USB Lights

And at the end, we have to mention the USB lights. When you connect a USB device to the USB port the USB LED light will turn on. It will start blinking when it detects that data is being sent and received. Of course, if there is no USB device connected to the USB port, then the USB light will be off.
Recommended reading: Zyxel Router Red Internet Light: Everything You Need to Know
The LED Lights Are Acting Strange
The LED light colors and behavior we have just described are normal. But what should you do if you notice something unusual? Well, in that case here is a short list of the things you need to check or do and you can expect to fix the problem pretty quickly.
1. Check the connections and the cables. Sometimes a damaged cable or a broken connector can cause the router lights to behave differently. If you notice that one of the cables is damaged, replace it. The same applies to the connectors.
2. Power-cycle your Zyxel router. This is a quick-fix solution that will get you out of trouble most of the time. To do it properly, you need to disconnect the router from the power source for a few minutes and then connect it. After the router boots up completely the problem should be fixed.
3. Contact support. Maybe your area is affected by an outage or they are performing scheduled maintenance or have just changed some network configurations that need to be applied. Contacting the ISP support will make everything clear and you can even ask for their assistance and describe the problem you are having with your router.
4. Reset the route to factory settings. This is normally the last solution because it requires you to set up the network again. This is important because during the factory reset process all the custom settings are being deleted. However, if you don't know the default Zyxel router login details and you don't have the details from your ISP that are necessary to set up the network again, don't reset your router to factory defaults.
5. If you have tried everything and the unusual LED light activity is still present, and the network is not functioning, you are probably dealing with a defective wireless router. In that case, we recommend you to contact the router manufacturer and if you are lucky enough and your router is still under warranty, then you can expect to get a new one.
Final Words
We hope that we have made the Zyxel router lights meaning clearer and that now you know what to do if you notice they are acting differently than usual. If you pay attention to the lights when you experience some issues with your network, you can quickly understand what the specific LED light is telling you and act accordingly.
Please note that these lights can be a bit different than the ones presented in the image in this article. However, the signs (icons) next to the lights are the same so you shouldn't have any problems recognizing which one is which.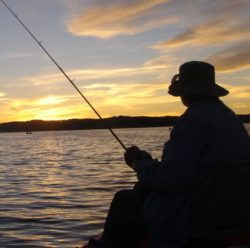 Hey, I'm David. I've been working as a wireless network engineer and a network administrator for 15 years. During my studies, I also worked as an ISP field technician – that's when I met Jeremy. 
I hold a bachelor's degree in network engineering and a master's degree in computer science and engineering. I'm also a Cisco-certified service provider. 
In my professional career, I worked for router/modem manufacturers and internet providers. I like to think that I'm good at explaining network-related issues in simple terms. That's exactly what I'm doing on this website – I'm making simple and easy-to-follow guides on how to install, set up, and troubleshoot your networking hardware. I also review new network equipment – modems, gateways, switches, routers, extenders, mesh systems, cables, etc. 
My goal is to help regular users with their everyday network issues, educate them, and make them less scared of their equipment. In my articles, you can find tips on what to look for when buying new networking hardware, and how to adjust your network settings to get the most out of your wi-fi. 
Since my work is closely related to computers, servers, and other network equipment, I like to spend most of my spare time outdoors. When I want to blow off some steam, I like to ride my bike. I also love hiking and swimming. When I need to calm down and clear my mind, my go-to activity is fishing.