When it first came out, the Eero home Wi-Fi system guaranteed security. But, as the online world keeps getting more and more dangerous, the need for advanced protection arose. The rising threats resulted in Eero Secure. But does Eero secure actually protect you from anything, and is it really worth it? We'll help you figure all of that out in the next few minutes!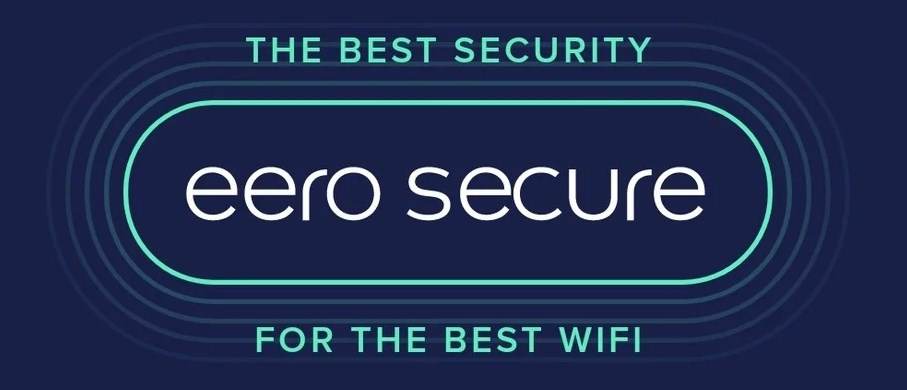 What is Eero Secure?
To put it simply, Eero Secure has been introduced by Amazon as a subscription service that provides network protection. The service gives users access to a variety of security options at a pretty low price. Before we get into details on whether subscribing to this service is a good idea, let's take a look into the essential features you'll get with Eero Secure.
1. Basic Protection from Threats
We don't have to get into details on how dangerous the online world is today. You will need all the help you can get, which is where Eero Secure comes in.
This service provides an additional layer of protection to your network and devices you connected through the Wi-Fi. This feature will be especially useful to those that are in the process of building a smart home or have multiple gadgets already connected wirelessly.
2. Ad Blocking
Ad blocking is another feature that ensures security on the internet. While it won't eliminate trackers completely, it will reduce the tracking of your online activities. Furthermore, this feature has one more upside: faster performance. Ad blocking speeds up the browsing time.
3. Parental Control
Eero Secure comes with content filters as well as the option to block different websites to ensure your children's safety. This feature is pretty self-explanatory and extremely useful, especially for parents of really young kids and teenagers.
4. Data Consumption Monitoring
The complete network usage and performance of your whole family will be available to you in a few simple steps. That will allow you to control the usage and the amount of data your family members are using up. Moreover, you will receive a recap of the network activities in the weekly activity report.
What are the Benefits of Subscribing to Eero Secure?
Now that you know what users get when they subscribe to the service, it's time to take a look into the important benefits of Eero Secure. While there are more than four upsides to opting for this service, we decided to highlight the ones that will work for most potential users.
1. Great Price
Technically, you have very little to lose by opting for this service. Eero Secure only costs  $2.99 a month. You'd give up a cup of coffee for a whole month's worth of excellent, useful features. What's more, if you choose to pay for a full year, the price will be even lower: $29.99, which is less than $2.5 a month. Thus, even if you realize that the service doesn't work for you, it won't be much of a loss.
2. An Advanced Layer of Protection
This one ties to our first benefit. If you weren't planning on spending money on additional protection, repurposing funds from one cup of coffee to a monthly subscription won't significantly affect your savings. But, it will make a ton of difference in your network's safety. Thus, those that weren't considering investing in any kind of protection online should look into Eero Secure.
3. Faster Browsing
If you have issues with slower load times, you might want to try out this service. While ad blocking isn't the most common culprit for issues with browsing time, it can often cause problems. In case you tried every other option and your browsing is still too slow, Eero Secure might be able to help you speed everything up.
4. Increased Safety of Your Children on the Internet
It's challenging to find good apps that will control your kids' online activities. That's especially an issue for parents that don't have too much money to spend on parental control tools. With Eero Secure, you will be able to manage your children's browsing activities on all of the devices connected to the Wi-Fi system. The whole process of setting it up is simple, easy, and pretty effective.
Recommended reading:
Is Eero Secure Really Worth It – The Bottom Line
In the end, we don't know your preferences, which is why we can't tell you whether Eero Secure will be worth it to you. However, we did our best to present you with the main features and benefits of subscribing to this service. 
Eero Secure provides users with basic protection against threats, ad blocking, and parental control. In addition, you'll be able to monitor and control the data consumption of each person in your household. We believe these features are pretty useful and, since they come with a price tag of only $2.99 a month, they are worth it!
If you're looking for a more extensive list of features and greater protection, you might want to try out Eero Secure+. Aside from the things the regular Eero Secure provides, the updated version comes with a password manager, VPN, and a high-quality antivirus. What's more, it offers users a Dynamic DNS.
This feature allows you to set up a static host name via the mobile app. As a result, you'll be able to maintain the connection with the devices in your home network when you're away. Eero Secure+ is available for $9.99 a month or $99 if you choose a yearly subscription.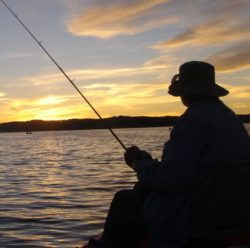 Hey, I'm David. I've been working as a wireless network engineer and a network administrator for 15 years. During my studies, I also worked as an ISP field technician – that's when I met Jeremy. 
I hold a bachelor's degree in network engineering and a master's degree in computer science and engineering. I'm also a Cisco-certified service provider. 
In my professional career, I worked for router/modem manufacturers and internet providers. I like to think that I'm good at explaining network-related issues in simple terms. That's exactly what I'm doing on this website – I'm making simple and easy-to-follow guides on how to install, set up, and troubleshoot your networking hardware. I also review new network equipment – modems, gateways, switches, routers, extenders, mesh systems, cables, etc. 
My goal is to help regular users with their everyday network issues, educate them, and make them less scared of their equipment. In my articles, you can find tips on what to look for when buying new networking hardware, and how to adjust your network settings to get the most out of your wi-fi. 
Since my work is closely related to computers, servers, and other network equipment, I like to spend most of my spare time outdoors. When I want to blow off some steam, I like to ride my bike. I also love hiking and swimming. When I need to calm down and clear my mind, my go-to activity is fishing.