Many users across the internet report an issue with Windows 10 showing no internet access, but the internet works. Microsoft has released some updates and some versions of Windows 10 that have this issue.
Sometimes Windows 10 has no internet access when it's showing the "no internet access" notification, and we need to understand why, so we can be sure we're solving the right issue. So, let's get into how to fix the "no internet access" error when the internet is working.
Windows 10 No Internet Access
There are multiple reasons Windows 10 ends up without internet access. These can be your router not working properly, outdated wireless drivers, something wrong with the DNS server configuration, power outages with the ISP (Internet Service Provider), and other things.
However, the most common reasons we don't have internet access are:
ISP issues: There might be something wrong with your service provider. This is typically the case when you have no internet access but you're connected to your router via Wi-Fi or Ethernet cable.
Power interruptions: One of the most common reasons there's no internet access on your device running Windows 10 is an interruption in the power supply. If you have a router and a modem, there might be something wrong with the modem's power supply, and the modem is the one providing internet access.
Outdated firmware: Another common reason there's no internet access on your device is the outdated firmware on your router. So, the common solution is updating the firmware of your router.
Outdated drivers: If your network adapter is running on an outdated driver, it's something that might cause your system not to have internet access. So, we might need to get those drivers an update for everything to work properly.
No Internet But Internet Works
This is not necessarily an error that causes too many issues or prevents you from working on your device or watching movies or just surfing the net. This is more of an eyesore because it's just misleading.
The main reason you have the internet connection, but the icon says there's no internet access, is because multiple registry entries are not properly configured. We're speaking about the registry entries related to the DNS (Domain Name System).
Domain Name System
DNS is an extremely useful thing. We access everything online using domain names, and these domain names represent entire networks, servers hosting websites, services, etc. The DNS translates these names into IP addresses.
Everything connected to the internet has an IP (Internet Protocol) address. An IP address is an identification method that helps us avoid connection conflicts online. Our browsers use IP addresses to load content.
Windows registry
The registry contains settings that allow our Windows operating system to work the way it does. These are low-level (very basic) settings related to drivers, services, security, and the UI (user interface).
Whenever we install a program, we add a subkey to the registry. This subkey contains information related to the settings of the program, the options, the values for the hardware running that service, how to start it, its location, version, etc.
We mess up the registry when we remove programs manually. In the most basic sense, it's like deleting a program from the Program Files folder. We've removed all the data related to the program, and all the files necessary for running it, but we haven't erased the settings.
So, when we install the same program again, there's going to be a conflict within the registry. This is one way an issue can happen. However, there are plenty of other reasons we can encounter registry-related bugs.
Other reasons this issue persists might be related to our device's IP address. There are other hardware-related issues, and there are issues related to any damage on the cables if you have a cable connection.
Fixing No Internet Access But Internet Works
Now that we understand why in Windows 10 the icon shows there's no internet access, but the internet works, we can go about solving this inconvenience. There are four things we can do to solve the issue. We can do a network reset, we can run the troubleshooter, we can tweak the registry, and we can flush the DNS and renew the IP address.
Windows 10 network reset
Sometimes all we need to do is reset the network on our Windows 10 device. A simple reset can resolve many issues. The first thing we need to do is click on the Start button and go to Settings. Once there, we need to access Network & Internet.
After that, we can see the Status of our network. We need to scroll down and locate the blue button that says Network reset. After clicking on the button, you'll see a grey Reset now button. Click on it, and all the network adapters will be reinstalled on your operating system.

Once Windows finishes the setup, it's going to restart your device, and all the network settings will be back to their original state. Don't worry, all your other system settings will remain intact.
Windows 10 troubleshooter
Another great fix is the troubleshooting feature of Windows 10. We just need to follow the same steps, go to the Start menu, open Settings, and access Network & Internet. Once we get there, we can see the network status.
Scroll down to Advanced network settings and locate the Network troubleshooter. It should be the third icon from the top. Click on it, and go through the troubleshooting steps until you reach a solution. This should take care of the inconvenience.

Windows 10 registry edit

This is a little more complex, so we used a list of the steps you need to take to get the job done. This is the most likely solution to the bug. However, if you have the latest Windows update, everything should be taken care of. If you don't, follow these steps:
Click on the Search box, and type regedit.
Click on the Registry Editor that appears as the first result of the search.
Once it opens, go to HKEY_LOCAL_MACHINE.
From there, you need to click on SYSTEM > CurrentControlSet > Services > NlaSvc > Parameters > Internet.
Double-click on ActiveDnsProbeContent and make sure that 8.8.4.4 is the appropriate value.
For ActiveDnsProbeContentV6 make sure 2001:4860:4860::8844 is the value.
The ActiveDnsProbeHost should be dns.google.
Assign the dns.google value to ActiveDnsProbeHostV6 as well.
The ActiveDnsWebProbeHostV6 should be www.msftconnecttest.com.
EnableActiveProbing should have a value of 1.
Restart your device.
Windows 10 network commands
Another thing we can do is simply use the Command Prompt to reset the TCP/IP, flush the DNS, and renew the IP. We need to type cmd into the search box. Right-click on the Command Prompt and Run as administrator.
Once the command prompt opens, type these commands and press Enter for each command. Type netsh winsock reset, netsh int ip reset, ipconfig/release, ipconfig/renew, and ipconfig/flushdns. Everything should work properly once you finish the process.
Conclusion
We know what causes Windows 10 to show no internet access but the internet works, and we know how we can fix it. If it doesn't work, you can contact Microsoft's support and see if they can help you get it figured out.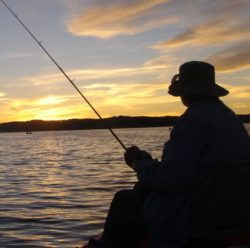 Hey, I'm David. I've been working as a wireless network engineer and a network administrator for 15 years. During my studies, I also worked as an ISP field technician – that's when I met Jeremy. 
I hold a bachelor's degree in network engineering and a master's degree in computer science and engineering. I'm also a Cisco-certified service provider. 
In my professional career, I worked for router/modem manufacturers and internet providers. I like to think that I'm good at explaining network-related issues in simple terms. That's exactly what I'm doing on this website – I'm making simple and easy-to-follow guides on how to install, set up, and troubleshoot your networking hardware. I also review new network equipment – modems, gateways, switches, routers, extenders, mesh systems, cables, etc. 
My goal is to help regular users with their everyday network issues, educate them, and make them less scared of their equipment. In my articles, you can find tips on what to look for when buying new networking hardware, and how to adjust your network settings to get the most out of your wi-fi. 
Since my work is closely related to computers, servers, and other network equipment, I like to spend most of my spare time outdoors. When I want to blow off some steam, I like to ride my bike. I also love hiking and swimming. When I need to calm down and clear my mind, my go-to activity is fishing.