I know it sucks when you lose connection to the internet. It's like getting some dirt in your eyes by your sneaky opponent in a gladiator arena, in this day and age.
If you are a loyal subscriber to those wonderful folks at PLDT for all your internet needs, and if even after getting a connection to your PLDT Home Prepaid Wi-Fi, you still have no access to the internet, we will provide you with all of the simple steps that you can take to undo that situation.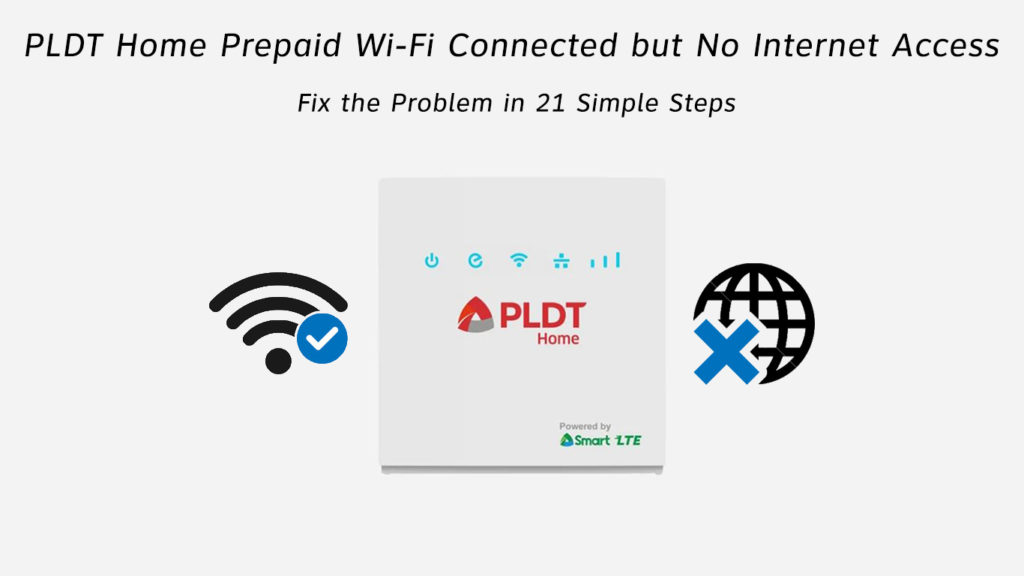 Why the Hell Do I Have No Access to the Internet Despite Being Connected to My Wi-Fi?
Connecting to your Wi-Fi does not mean that you are connected to the internet! Yeah, shocker, right? It only means that you are connected to WAN (Wide Area Network) through a LAN (Local Area Network).
If you have successfully established the connection to your Wi-Fi, that means that the device you are using to browse the internet is connected to your modem/router (LAN). If you still can't access the internet, that means that something is disrupting your connection with WAN.
And there is no nuclear solution to this issue. Because there could be many reasons for this issue, there is no one 'click this and voila!' solution.
Recommended Reading:
To figure out why there is no internet access despite your PLDT Home Prepaid Wi-Fi connection, let's start with the basic steps. If none of the basic solutions work, we will then move on to the big ones.
And remember – we are only providing you with all the solutions that are directly related to your PLDT Home Prepaid Wi-Fi system and not your computer/phone. To check those solutions, look for other articles about PLDT on this website – we have covered all kinds of issues!
Preliminaries
For many, this would seem absurd and frustrating, but for a few, it's like a relief. So, if you have saved this particular page for 'offline' reading, we first advise you to check if the power's gone and keep your hair on.
Power's on? Ok, now find out if your Wi-Fi is working on other devices or not. If it's working, then the problem might lie within your computer/phone.
If the Wi-Fi isn't working on any of your devices, the problem lies in the router/modem.
Are you, by any chance, using those fancy range extenders with your modem/router? If so, disconnect it, and then try using the internet. If it works fine, then probably don't bother with range extenders and try using some kind of MESH architecture instead.
Hey, you may have drained your daily quota of allocated data? Or, maybe you need to recharge your internet pack? See if this is the case.
Sometimes, your ISP has issues with its network servers. The internet service in your area could be out of order. Check with your neighbors (in case they are using the same service) if they are also facing the same no internet issue. If the answer is yes, then wait it out or call your ISP. They'll probably message you automatically.
Big Ones
Ok, if those basic things didn't work, let's see other solutions one by one, and hope one of them works.
Sometimes, just sometimes, on your Windows PC, your antivirus starts to hinder your internet access. So, try disabling that software and see if this helps or not.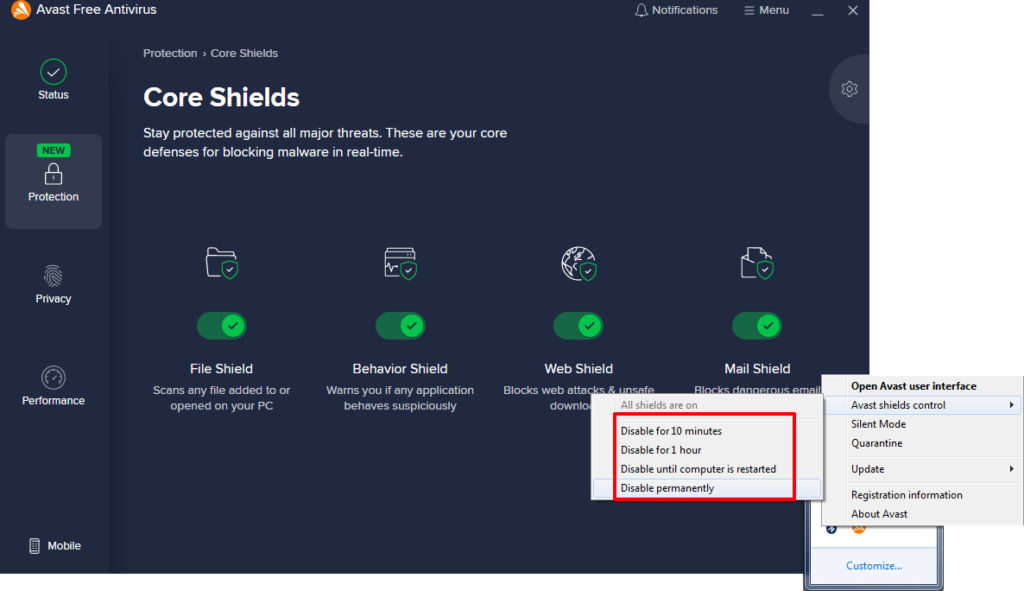 Disabling your antivirus software could fix the no internet issue, but this should not be your permanent solution
Malware and viruses could seriously hurt your internet experience and make your computer slow as well. And yes, even Mac can get viruses and malware. Here's how to undo these villains
(Windows)
Open

Windows Security

in

Settings

Go to

Virus & Threat protection > Scan Options

Now hit

Windows Defender Offline Scan

Then click on

Scan Now
This should take approx. 15 minutes. After that, your PC will restart.
How to Remove Malware from Windows 10
(Mac)
Go to

Applications > Utilities

Open

Activity Monitor

Click on the

CPU

tab and then click on the

%CPU

column

Look for any process you do not recognize, especially if it's taking a lot of processing power

Do the same thing with

the Memory

tab and

Memory

Column

Repeat this with

Bytes Written

Column in

Disk

tab

Now, click upon the

Network

tab and sort the

Bytes Sent

column

If something is fishy, write the name of that process, and then google it. Usually, you'll know what that process is if it isn't a malware

Once you find the culprit and you are sure about it, double-click on that process within the

Activity Monitor.

Click

Quit

, then click

Force Quit

This may stop it for now. If it gets serious or doesn't go away, then you may need to look for professional support.
Check the internet port of your router/modem, and see if the cable that should be there is properly connected. If it isn't, you will get working Wi-Fi, but won't have internet access! Just plug the cable in and you should be online in a minute.
Go to your router's web interface and using your id and password that was given to you by your ISP when you got the device, reboot it to fix any glitches.
Also, reboot your computer, phone, or whatever device you are using to access the internet.
Turn your router/modem off, wait for at least 5 minutes, and turn them on again. This should work.
Make sure that you are connected to the right Wi-Fi network and have entered the password correctly.
If you are encountering the frustrating "Authentication Error" message, then you should click on the 'Forget' button and select the right Wi-Fi name and enter the correct password.
This one's a pretty stupid issue, but it sometimes happens. If the time and date are entered wrong in your devices, that could affect the internet access. Always select the "Use Network Provided Time" option. If that doesn't work and you see that the entries are wrong, then change them manually.
In case you are using MAC address filtering on your router, turn that off. Or, log into your router and check if one of your devices is listed. If it is, remove it.
In case you're using a proxy server, try disabling it, and see if that helps! Here is how to do that
(Windows)
Click on

Start

Go to

Settings > Network & Internet > Proxy

Toggle on

Automatically detect Settings

Toggle off

Use a proxy server
(Mac)
Go to

System Preferences > Network

Select the Network Service you want to disable the proxy on

Now, select

Advanced

Select

Proxies

tab

Under

Select a Protocol to configure

uncheck all protocols

Click

OK
If the region settings for your Wi-Fi are incorrect, you may also experience the no internet issue. Change the region of your Wi-Fi accordingly. Here's how:
(Windows)
Press the

Windows Key

and

R

simultaneously

Type in

devmgmt.msc,

and hit

Enter
Go to Network Adaptors

section and expand it

Right-click on your network adaptor name

Select

Properties

Click on

Advanced

Now, highlight

Country and Region

Select proper options
(Mac)
Open

System Preferences

Click on

Language & Region

Now, click on

Region

in the upper right corner to change that
Hold down the reset button till all the lights are on and then off. Release the button and wait for it to establish the internet connection.
Update in the firmware of your router
Go to the PLDT website, select your model, and download any available firmware you see. Now, log into your router settings, go to the 'update firmware' option, select the file you just downloaded.
Wait for the router to reboot properly and see if all things work ok now.
(Windows)
Go to

Settings > Network and Internet > Status > Network Reset

Click

Reset Now
How to Reset All Network Settings in Windows 10
(Mac)
Apple Menu > System Preferences > Network

Select

Wi-Fi

and click on the

(-)

button

Click

Apply

Now, add a Wi-Fi interface by clicking on the

(+)

button

Select Wi-Fi as interface and click

Create

Hit

Apply

. Exit Settings
Try using this if nothing else is working. Log into your router's settings using your id and password. Go to the wireless settings. Under wireless, change your mode to 802.11b\g\n mode (sometimes also called 11 bgn mixed).
Finally, if none of these solutions work, then it's time to call your ISP support.
If only some specific websites are not working, here're the reasons/solutions
Maybe you've entered the URL wrong

Maybe the server is down on that website

Turning off proxy servers and antivirus also helps.
In Conclusion
We have just listed all the elementary fixes that any regular PLDT user could try before calling in experts. If none of the suggested solutions work and you still don't have internet access even though you're connected to your PLDT Home Prepaid Wi-Fi, you should definitely contact your ISP and ask for professional help.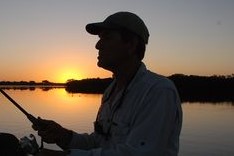 Hey, I'm Jeremy Clifford. I hold a bachelor's degree in information systems, and I'm a certified network specialist. I worked for several internet providers in LA, San Francisco, Sacramento, and Seattle over the past 21 years.
I worked as a customer service operator, field technician, network engineer, and network specialist. During my career in networking, I've come across numerous modems, gateways, routers, and other networking hardware. I've installed network equipment, fixed it, designed and administrated networks, etc.
Networking is my passion, and I'm eager to share everything I know with you. On this website, you can read my modem and router reviews, as well as various how-to guides designed to help you solve your network problems. I want to liberate you from the fear that most users feel when they have to deal with modem and router settings.
My favorite free-time activities are gaming, movie-watching, and cooking. I also enjoy fishing, although I'm not good at it. What I'm good at is annoying David when we are fishing together. Apparently, you're not supposed to talk or laugh while fishing – it scares the fishes.