Many new forms of technology work to improve the comfort and efficiency of everyday life. Due to popular demand, many technology companies bring about new inventions that make life easier. Smart homes are becoming the go-to option for numerous tech enthusiasts all over the world.
One of the biggest companies in the smart home market is Google, which manufacturers Google Nest devices. Apps are usually required to control and manage smart home systems and smart devices. Different manufacturers have different systems and use different apps, but you can sometimes control these systems using the same application.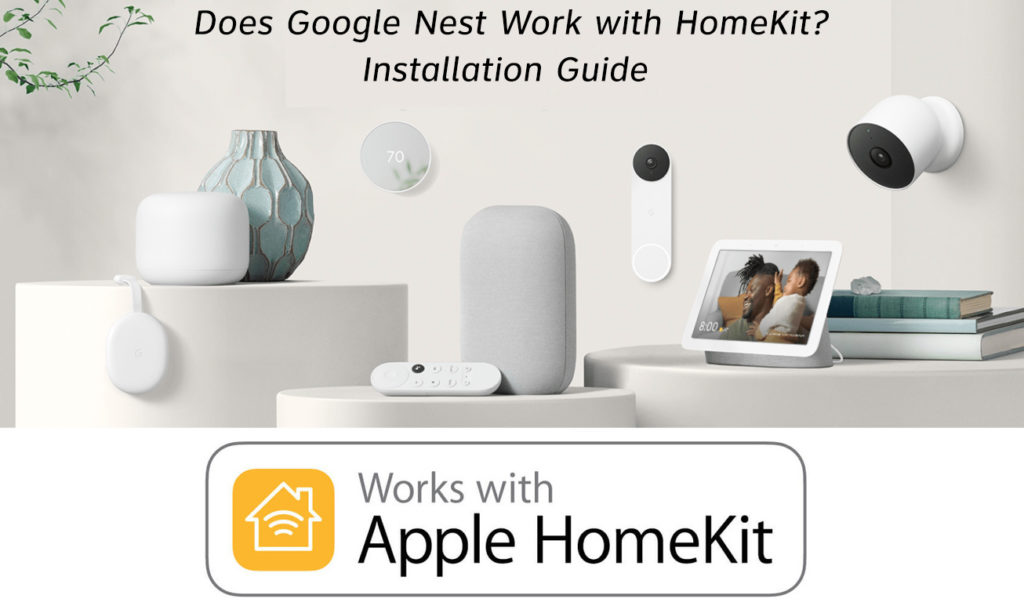 Yes, Google Nest Works with HomeKit
Google Nest devices can work effectively with the Apple HomeKit system even though they are made by two different companies. Unfortunately, Nest won't integrate with Apple Home Kit automatically – you're going to need the HomeBridge Hub that connects through Wi-Fi. The HomeBridge hub works to integrate the HomeKit system with the Google Nest home system devices.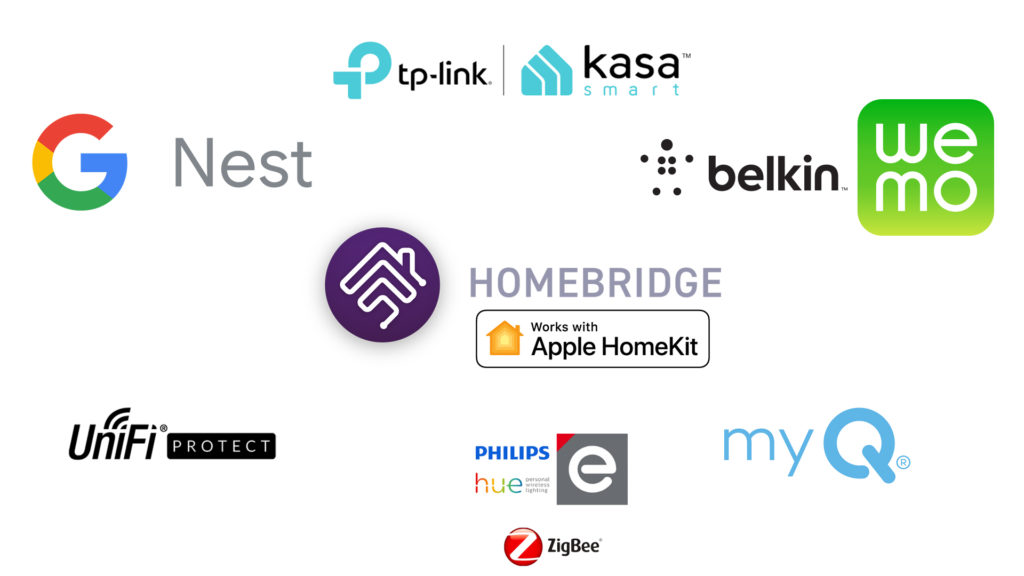 What is HomeKit?
The Apple HomeKit is a software framework that works entirely to communicate with and control smart home appliances. It is more than just an application since a developer can easily change its standard functionality to provide specific instructions on an application. 
The HomeKit can help you create complex applications on your Apple products, giving you control over several types of accessories within the home. You can now manage your smart home system by enabling automatic actions through Siri and Google Home app voice commands.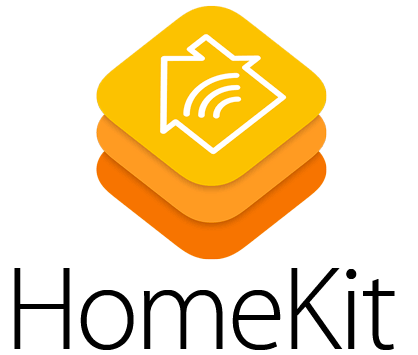 The Apple HomeKit can only work on Apple products like iPhone, iPad, Mac, and iPod touch. Every device that you connect through the Wi-Fi or Internet, you will be able to access and control them on your Apple products. Also, when you use HomeKit on your phone, you can simultaneously manage several devices from your home system. 
HomeKit also offers new features and capabilities to your smart home systems devices, such as smart lights, cameras, and thermostats. The features improve the ease of managing your system devices without adding other applications to your phone. 
It is easier to connect HomeKit to your Apple devices via Wi-Fi or Bluetooth. Other devices from other companies, such as Google Nest smart devices, need a HomeBridge hub to integrate with the HomeKit. 
Therefore, Apple HomeKit works as a super application. Your developer can help you include additional code that improves the management of your home system. With the added features, you can make sure your home system runs smoothly.
Apple HomeKit Explained
Does Google Nest Work with HomeKit?
The simple answer is yes. Even though Google Nest devices and Apple HomeKit are from different manufacturers and developers, they can work together. You will, however, need additional features to be able to integrate the Google Nest devices with the HomeKit. 
There has been an increase in demand for the improvement of home system devices. Intelligent devices make life easier in your home, from controlling the temperature in your house to improving home security. You might not necessarily use Apple smart products in your home. It is a thing of personal preferences, affordability, and many other factors. 
Companies like Google offer a wide variety of devices you can use to boost your smart home system. Google Nest devices range from home thermostats to Wi-Fi routers, all of which can work together through the Apple HomeKit. All you need is the HomeBridge hub device and Wi-Fi connection to integrate all your system devices. 
What Is a HomeBridge Hub?
A HomeBridge hub is a free open-source app you must use to integrate the Apple HomeKit with other devices in a smart home system. It emulates the iOS HomeKit API and acts as a bridge between different (non-Apple) products and the HomeKit app. The HomeBridge allows HomeKit to control and manage other products besides Apple products. 
Recommended reading:
The HomeBridge hub works best over Wi-Fi. You will need an Ethernet connection to bridge the home system devices and the HomeKit software framework. Such devices include the Starling Home Hub and Hoobs. These devices also enable the control of multiple devices on the HomeKit. 
There have been rumors of a new set of technology that offers connectivity for smart home devices without using a HomeBridge device. The new form of futuristic technology is known as Matter, and it will help link different devices from different manufacturers, such as Apple products and Google Nest devices. You will not need any other device to integrate your devices once you install the software. 
HomeBridge Basics – Is it Worth the Effort
How to Integrate Google Nest Devices with Apple HomeKit?
Setting up the HomeBridge hub device is not a complex task, but it can be confusing to some people, especially if they're not familiar with installing skills/plugins using an open-source app. That's why there's an easier way. There's a different kind of bridge and this one is almost plug-and-play.  We're talking about the Startling Home Hub.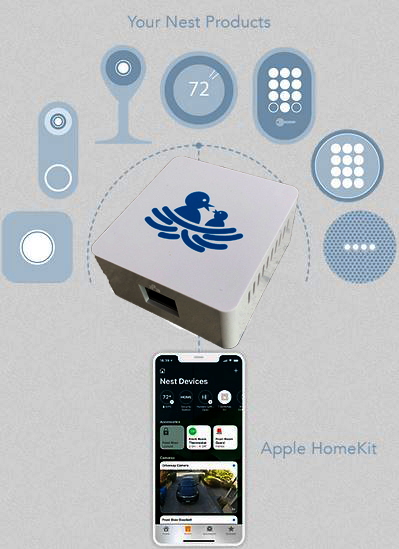 The Starling Home Hub is one of the most popular bridge devices because it pairs well with Google Nest home system devices. All you need is an Ethernet cable that comes with the Starling device and its power adapter. You should also have a steady Wi-Fi connection to allow the HomeBridge hub to connect to the HomeKit and Google Nest devices.
The following steps will guide you through the installation process:
Ensure your Wi-Fi connection is on
Switch on the Starling Home Hub device by connecting it to a power outlet
Connect the Ethernet cable to the device and then to the main Wi-Fi router
Open the website of the Starling Home Hub device by scanning the QR code on the device. Instead of scanning the QR code, you can type in

setup.starlinghome.io

into your web browser. 
Log in to the account through your Google Account or Nest Account.
Your Starling Home Hub will first connect to your Nest devices and will then pair with the Apple Home app.
Finally, Nest will be paired with your Apple Home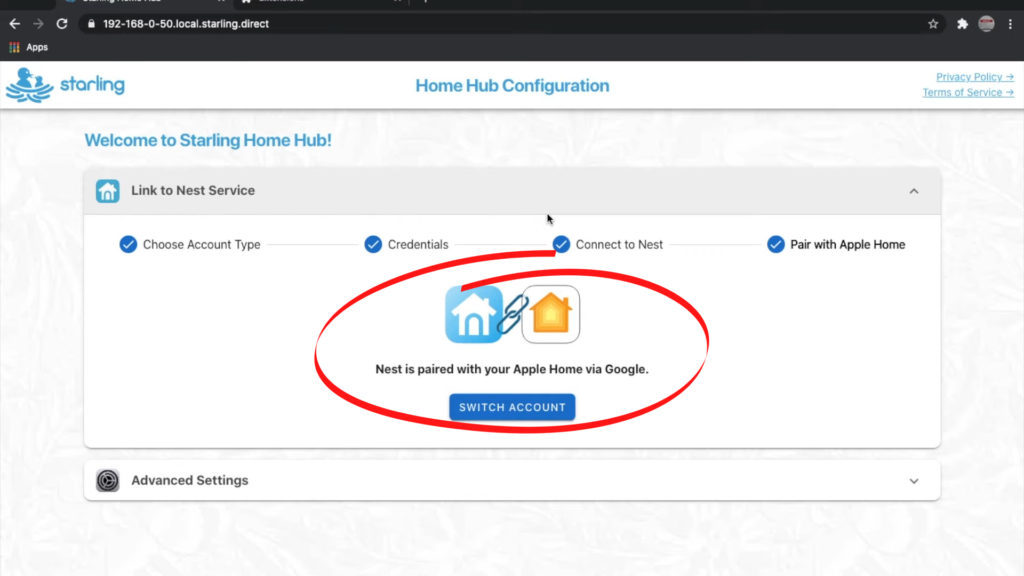 After pairing, you will have to switch over to your iPhone/iPad and complete the setup. In the Home app, you will need to add the Hub as a new device. After that, each Nest device connected to the Hub will appear one-by-one, and you will have to add each Nest device, set their names, and locations.
Once you finish registering Nest devices, you'll have complete access to both HomeKit and Nest devices, and you will be able to control them all using the Home app.
Conclusion
Despite being developed by two different companies, the Google Nest home system devices work well with the Apple HomeKit. You can use a HomeBridge hub or a Starling Home Hub to integrate Nest devices with your Home app. It will give you complete control and easy management of Nest devices as long as you have a strong connection in your home.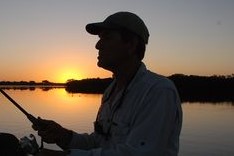 Hey, I'm Jeremy Clifford. I hold a bachelor's degree in information systems, and I'm a certified network specialist. I worked for several internet providers in LA, San Francisco, Sacramento, and Seattle over the past 21 years.
I worked as a customer service operator, field technician, network engineer, and network specialist. During my career in networking, I've come across numerous modems, gateways, routers, and other networking hardware. I've installed network equipment, fixed it, designed and administrated networks, etc.
Networking is my passion, and I'm eager to share everything I know with you. On this website, you can read my modem and router reviews, as well as various how-to guides designed to help you solve your network problems. I want to liberate you from the fear that most users feel when they have to deal with modem and router settings.
My favorite free-time activities are gaming, movie-watching, and cooking. I also enjoy fishing, although I'm not good at it. What I'm good at is annoying David when we are fishing together. Apparently, you're not supposed to talk or laugh while fishing – it scares the fishes.