If your SIM card isn't activated or provisioned, it can affect various aspects of your connectivity. A notification will appear in your settings that the card cannot be used until it's been provisioned. "SIM not provided MM2" is a pretty common problem.
It can be caused by a number of things, but the good news is that, in most cases, you can fix it easily on your own. In this article, we will discuss the most common causes and offer you a few quick solutions.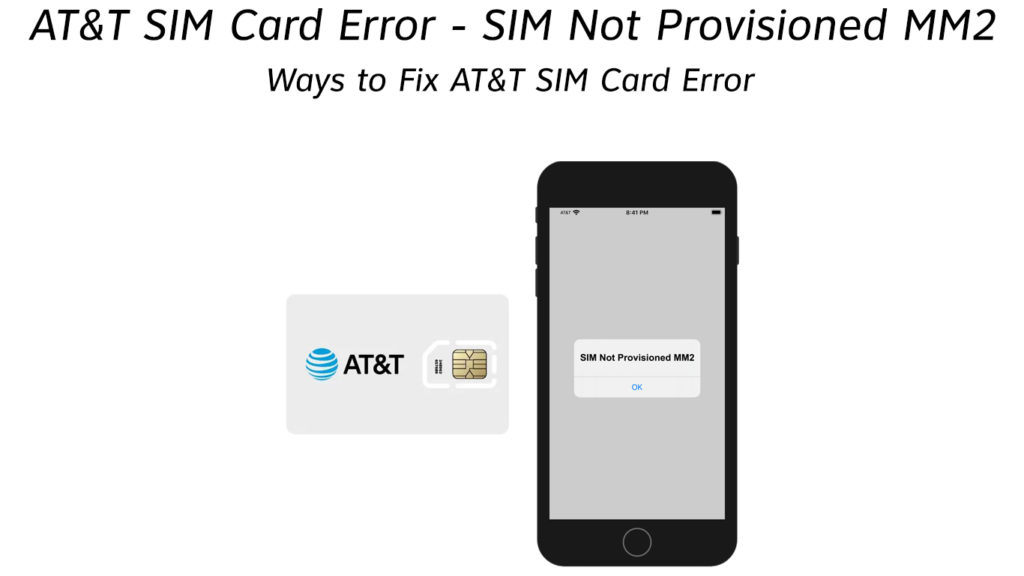 SIM Not provisioned MM2 – What Does This Error Message Mean?
Mobile devices display various error messages. The error message "SIM Not Provisioned" means the SIM card still hasn't been permitted to operate on your carrier's network. You must activate any SIM card before it can work, but if you had previously enabled yours on the same phone, anything else could have caused the problem.
When a phone starts up after a shutdown, the first thing that happens is that it scans for a SIM card. Detected sim cards can usually operate as expected – you can make calls, send text messages and use cellular connectivity. If the mobile phone does not identify the SIM card, you can't do any of these things.
This error message basically informs you that a SIM card has been installed but cannot be accessed.
There will be no way for you to initiate or receive phone calls. Cellular data cannot be used, and you won't be able to connect to the internet (unless you use a Wi-Fi connection).
Common Causes of the Error
Various reasons could cause this error message. A GSM provisioned error could be caused by a carrier issue but could also be caused by a broken SIM card or SIM slot. The "SIM Not Provisioned MM2" problem can also be caused by software or hardware bugs on your phone. This error can also occur if you have been off your carrier's network for a long time and have lately returned to their coverage.
Finally, the least probable reason is that your smartphone is locked and can be used with SIM cards issued by only one provider. That means it will accept SIM cards from providers you have a contract with and not any other provider.
How to Activate AT&T SIM Card When Using an Unlocked Phone
New SIM Card or Sim Card Replacement
If the card is new and upgraded, it must be activated before accessing the internet or making and receiving calls. After purchasing and placing the SIM card into the slot, activation is a mandatory step to make the card accessible.
Broken Sim Card Slot
The sim card placement slot sometimes might be bigger or smaller than the size of the SIM card. In this case, the size of the SIM card and the slot will not match; hence the card could be damaged or not detected.
Poor Network Coverage
Different places have different network coverage and different service providers available. In some locations, the AT&T network may not be available, which means that your connection will also be unavailable. The connection problem is common near airport areas.
How to Fix the Error Message
Ensure that the SIM Card is Inserted Correctly
SIM card slots and trays in some devices could easily damage or bend your SIM card. This bending can result in improper functioning of the SIM card, leading to misidentification.
It is essential to ensure that the SIM card is correctly inserted. Remove it, and reinsert. If the phone has more than one slot or tray, you can consider trying different slots.
How to Properly Insert a SIM Card Into a Smartphone ( iPhone and Android)
Reboot the Device
The next alternative is to reboot your phone. By restoring all recent configuration changes, you could be able to fix the SIM issue. This procedure will also assist you in resolving your mobile phone's network and connectivity settings. You press and hold the power button on an Android handset. Then, on the next page, select the restart option.
How to Restart an iPhone
Activate the SIM Card
When you enter a SIM card into a device, it usually activates itself, but sometimes it doesn't, and you'll have to activate it manually. If your new SIM card does not activate itself manually, it should be done by contacting the service provider.
The activation process is a hidden process that takes approximately one hour. After successful activation, a confirmation One Time Password or call is sent to your SIM for notification. For more information, contact your service provider.
Your Device Might Be the Problem
If the problem persists, consider using the same card on a different mobile device. Cards are compatible with any device that supports them.
If it doesn't function on one device, try putting it into another device. Your phone's SIM host equipment is broken if the SIM card can operate on a different phone. In this case, your phone obviously needs repair.
Check the State of the SIM Card
Since the SIM card is made of plastic, it can easily be destroyed or deformed. The copper chip on the SIM card can also be scratched or broken. When withdrawing the SIM card from the phone, look at the chip and look for scratches. If your SIM card is damaged, your only solution is to replace it.
Settings Update
Phone updates are usually a good thing because they improve the phone's performance, but they can sometimes also disrupt the standard functionality of the phone.
Missing an update, on the other hand, could also do the same thing. So, it is essential to keep track of your device updates. It is necessary to make sure the carrier settings are regularly updated.
Contact Your Service Provider
In all the scenarios, the service providers and carriers have a broad knowledge and understanding of various issues that could happen to their customers. They should also know the best ways to fix those issues. If the recommended fixes listed above do not solve the problem, you should consider contacting your service provider.
Is the Issue Fixed?
Yes, it is essential to confirm if the problem is fixed and the provision is activated. You can accomplish this by checking the basic functionality. For instance, you can try to make a call or send a message. Alternatively, try using cellular data.
Conclusion
The error message "SIM not provisioned MM2" is a common problem that should not worry one a lot. As highlighted above, the common reasons for this issue include; faulty sim cards, damaged sim card slots and trays, poor mobile coverage, etc.
The above-listed troubleshooting tips should fix your issues in most cases. And even if the fixes don't help, don't worry too much – you just need to contact AT&T customer support and they will provide you with additional tips.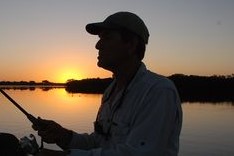 Hey, I'm Jeremy Clifford. I hold a bachelor's degree in information systems, and I'm a certified network specialist. I worked for several internet providers in LA, San Francisco, Sacramento, and Seattle over the past 21 years.
I worked as a customer service operator, field technician, network engineer, and network specialist. During my career in networking, I've come across numerous modems, gateways, routers, and other networking hardware. I've installed network equipment, fixed it, designed and administrated networks, etc.
Networking is my passion, and I'm eager to share everything I know with you. On this website, you can read my modem and router reviews, as well as various how-to guides designed to help you solve your network problems. I want to liberate you from the fear that most users feel when they have to deal with modem and router settings.
My favorite free-time activities are gaming, movie-watching, and cooking. I also enjoy fishing, although I'm not good at it. What I'm good at is annoying David when we are fishing together. Apparently, you're not supposed to talk or laugh while fishing – it scares the fishes.