A slow internet connection can be pretty annoying, to say the least. But, if you own a CenturyLink plan, you'll be glad to hear that you don't have to live with a lousy internet! With our simple tips, you can make your CenturyLink internet much faster!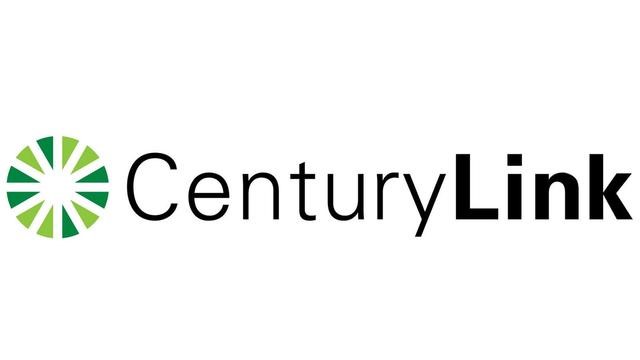 The First Thing You Should Try
Before you start poking around your device, you should try restarting the router to see if that fixes your problem. That won't be a perfect solution for everybody. But, it's worth trying as that won't mess up the settings, which is what we're trying to avoid.
To restart the CenturyLink router, you should simply unplug it from the electrical socket. It's best to wait for a few minutes before plugging it back on. Once you connect the device to the electrical outlet, you should wait for a while before checking the internet. Once all of the lights are on, and the router has been working for a couple of minutes, it's time to test it out. If the internet is faster now, you fixed your issue!
A Quick Temporary Fix for Your Slow CenturyLink Internet Problem
In case your CenturyLink internet is still slow, there is another thing you can try out. This tip is especially helpful for those who need a fast connection quickly and don't have time to go through any additional steps. We're talking about Ethernet.
While many consider Ethernet connection to be outdated, it still presents the best way to get a quick and quality internet connection. That's because you're attaching your device directly to the internet source via the Ethernet cable. As a result, the signal you're receiving is the strongest it can be. So, grab the Ethernet cable and connect one end to the router and the other one to your computer.
However, we are aware that this solution is not the best for those who want to connect their tablets and phones to the internet. In addition, it won't work for homes with multiple household members. Therefore, this tip is just a temporary solution until we get to the bottom of your slow internet issue.
More Permanent Solutions
Now that you have a solid connection, let's try out a few things to see if your internet connection gets faster. We'll provide you with a few simple and easy tips. We recommend you try at least two of them out for the optimal internet connection.
1. Updating Your Devices
Outdated versions of the operating systems on your devices can cause them to work slower. That would result in faster loading times, which could make you blame the internet instead of the devices you're connecting. Therefore, you should always keep all of the devices you're using updated to the latest software versions. What's more, you'll have to update your browser as well.
Updating the CenturyLink Software
Another update you should think about is the one of the CenturyLink router. The result of using outdated versions is the same as with all of the devices: slower load times and poor internet connection. Moreover, older versions might contain bugs that have been fixed with the newer ones. So, your next step should be checking whether there are any updates for your router.
To do that, you'll have to connect your computer to the CenturyLink internet. It's best that you use an Ethernet cable for this step. Then, you should open the browser and type http://192.168.0.1. The browser will take you to the modem settings. You can now type the admin username and password you received when you purchased it. In case you forgot your info, don't worry! You can find them on the box your modem came in.
Recommended reading:
The next step is to select the "Utilities" option and click on "Upgrade Firmware." You should then go to the "Upgrade Status" portion to check whether there are any updates for the devices. The N/A or "Firmware up to date" messages mean your model is up to date.
On the other hand, the option to upgrade the firmware will appear for outdated versions. Simply click on the "upgrade" button and download the latest software version. Once the download is completed, you can click on the file and start the upgrade. In most cases, the modem will reboot as soon as the upgrade is finished. Thus, you should wait for a few minutes before testing out the internet speed.
2. Resorting to a Factory Reset
Factory reset is not the best solution. The main reason lies in the fact that a factory reset reverts all of the settings to the default ones. So, you'll have to set everything up just like you did when you first purchased your router. But, if your internet connection is still poor, it might be your only option.
The process for a factory reset of the router is similar to the steps you go through when you're upgrading it. You should visit http://192.168.0.1 and log in with your admin info. Then, go to the "Utilities" section, choose "Restore Defaults," and click on "Restore Modem to Factory Default State." You'll know that your router has finished the process of resetting once you see the lights turning orange. Your next step will be setting up the router all over again and connecting your device to Wi-Fi after you're done.
3. Switching to a Better Internet Plan
CenturyLink offers users a couple of different internet plans. The plans vary in internet speed and go from 10 Mbps to 940 Mbps. If your connection is too slow, you might need to invest in a better internet plan. That will cost you more, but you'll at least have a connection that's more suitable for your needs.
But, you should keep in mind that not all areas offer the same amount of options. That is why you'll have to log into your account and go to the "My products" section on the official CenturyLink website or app. Depending on your location, CenturyLink will give you your upgrade options.
If there is an upgrade available, you'll notice a "Check for faster speeds" link under the "My Internet" section of the page. You can order a new plan online. If that option isn't available, you can use the option to call or chat with customer service to complete the order.
Final Thoughts on How to Make CenturyLink Internet Faster
As you can see, you don't have to live with a slow CenturyLink internet connection! With our four tips, you will undoubtedly be able to make your connection faster and get everything you want done much quicker.
Hopefully, our advice helped you with your problem! In case it did, you'll be happy to learn that we have more useful articles on the website you can check out!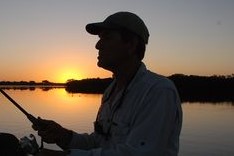 Hey, I'm Jeremy Clifford. I hold a bachelor's degree in information systems, and I'm a certified network specialist. I worked for several internet providers in LA, San Francisco, Sacramento, and Seattle over the past 21 years.
I worked as a customer service operator, field technician, network engineer, and network specialist. During my career in networking, I've come across numerous modems, gateways, routers, and other networking hardware. I've installed network equipment, fixed it, designed and administrated networks, etc.
Networking is my passion, and I'm eager to share everything I know with you. On this website, you can read my modem and router reviews, as well as various how-to guides designed to help you solve your network problems. I want to liberate you from the fear that most users feel when they have to deal with modem and router settings.
My favorite free-time activities are gaming, movie-watching, and cooking. I also enjoy fishing, although I'm not good at it. What I'm good at is annoying David when we are fishing together. Apparently, you're not supposed to talk or laugh while fishing – it scares the fishes.