There are many reasons why your Sky Wi-Fi is bad. You may be using the internet during peak hours or your internet plan is too small for your household. However, the Wi-Fi issue you're experiencing may also show that you have a more serious issue with your equipment. Today, we're helping you troubleshoot your Sky Wi-Fi problems in no time!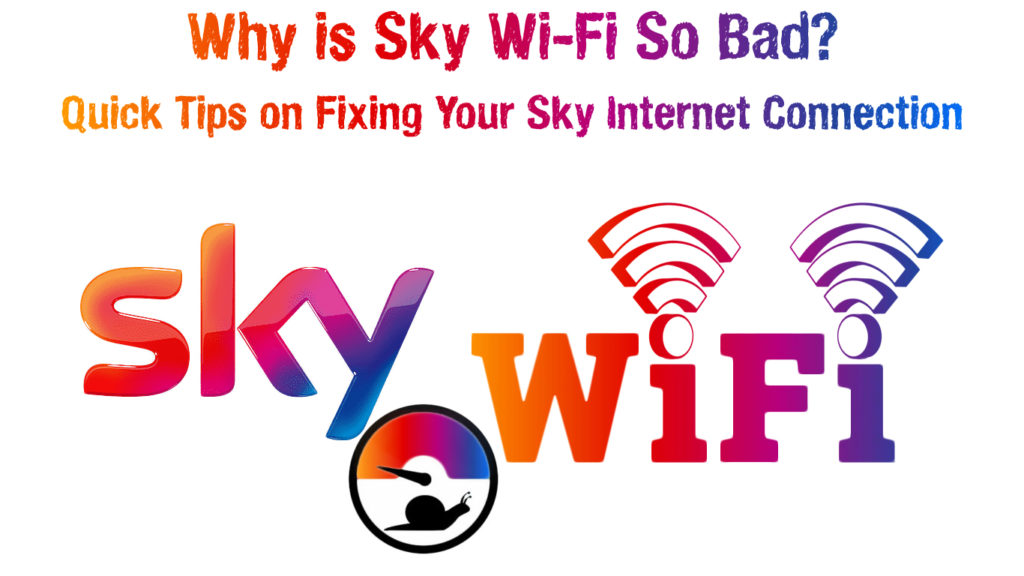 Troubleshooting Sky Wireless Network Issues
The easiest way to check what is wrong with your Sky Wi-Fi is to check the lights on your hub. We'll provide you with a quick guide on what different lights on your hub mean and how to fix the issues they indicate.
Lights on the Sky Hub Explained
1. The Power Light on Your Hub is Off
Regardless of whether you have the Sky Hub, Sky Q Hub, or the Sky Broadband Hub, if your power light is off that means that your device is not working at all. You should check whether every cord is securely pushed into the hub, including the power cable.
Moreover, you should examine the state of the cables and replace any damaged cords you find. Lastly, your electrical outlet might not be working. To check whether that's the case, you should plug in another device you know is working.
Once you make sure that everything is working properly again, you can turn on the hub and check whether your Wi-Fi is working. If it isn't, you can move to the next steps to continue the troubleshooting.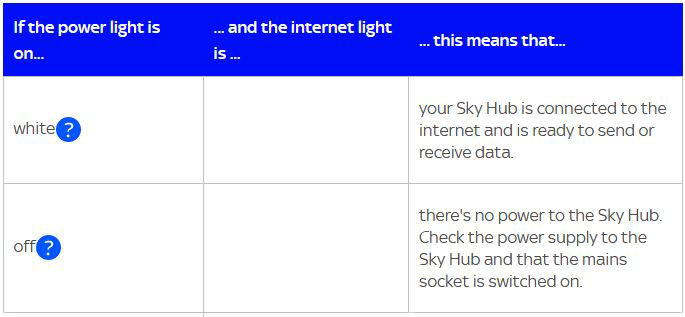 2. The Power Light is Flashing White or Green
Depending on the hub you have, your power light may be flashing white on green. That indicates that your device is in the process of upgrading its software, which is why you're having issues with getting online.
You should give your hub 15 to 30 minutes to properly upgrade before you start using it again. If the light continues flashing and your Wi-Fi doesn't continue working normally, you'll need to download the Router Recovery Tool. You can find it on Sky's official website.
The Power Light is Flashing Amber
The flashing amber power light on your hub informs you that this device is in recovery mode. That can happen if there is an actual issue with your hub or if the device has just finished upgrading. Regardless of the reason, you should be able to fix it in a few simple steps.
Recommended reading:
The easiest way to solve your problem is to simply restart the hub. You can do that by unplugging it from a power source, waiting for a few minutes, and plugging it back in. if that doesn't work, you can perform a factory reset on the device.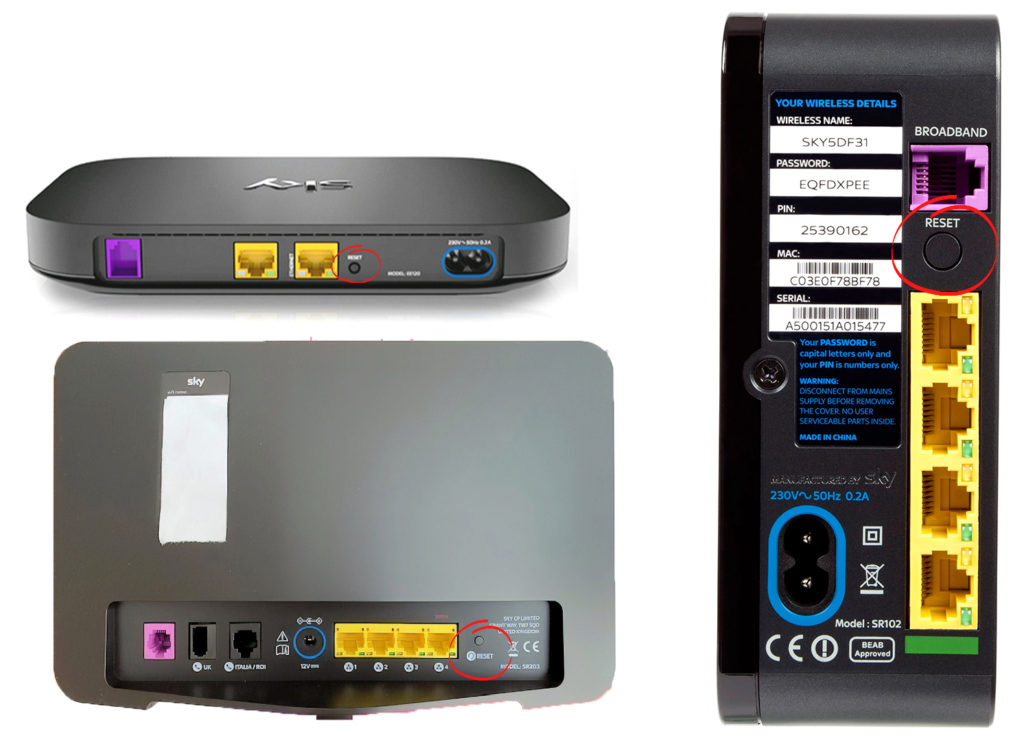 You'll find the Reset button on the back of your hub. You should keep pressing it for about a minute. The lights on the hub will start flashing to inform you that the reset process has begun. Once the lights return to normal, you can go to the settings of the hub to set up your device just like you did the first time you used it. Then, you can try getting online. In case your device has issues returning to normal, you can download the Router Recovery Tool on Sky's official website.
How to Factory Reset Your Sky Router
4. The Power Light is Amber or Red
In case your power light is amber on the Sky Hub or red on other models, there is something wrong with the hub. You should first try resetting it to check whether that fixes the issue.
If your hub is still not working, you'll need to log in to your account and perform additional tests on your connection. Lastly, you should contact Sky customer support to see if they can do anything for your connection.
5. The Internet Light is Flashing or Off
If the power light on your hub is normal while the internet light is acting out, your hub is working normally. But, for some reason, your device has issues connecting to the Internet. You can give the hub a couple of minutes to see whether the connection improves. If it doesn't, it's time to start fixing your Sky Wi-Fi!
Check Whether Everything is Properly Plugged In
Your hub should always be connected to your master phone socket for the optimal connection. In case it isn't, you should reconnect to that one and check your connection. In addition, your microfilters should be installed properly and plugged into sockets securely. The master microfilter, which is the larger one, has to be plugged into your Sky hub.
Troubleshoot the Issues via Your Sky Account
Log in to your Sky account and follow the troubleshooting steps you find there. You can also contact Sky customer support for more tips on fixing your Sky Wi-Fi.
Final Thoughts
There it is – a full guide on troubleshooting Sky Wi-Fi issues. Hopefully, you have now fixed your wireless network problem and you can enjoy a fast connection without any disturbance.
If you're still experiencing the same problems, you could address some of the common things that can affect your wireless connection:
Your hub is too far away

You have

malware

that is slowing your PC down

You exceeded your data limit

Too many people in your home are using the internet at the same time
Lastly, you might have to contact an expert to check your lines and the state of your equipment. Before you do that, you should call Sky customer service to see whether they have any recommendations for you.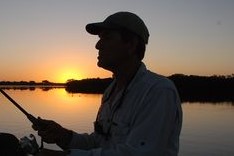 Hey, I'm Jeremy Clifford. I hold a bachelor's degree in information systems, and I'm a certified network specialist. I worked for several internet providers in LA, San Francisco, Sacramento, and Seattle over the past 21 years.
I worked as a customer service operator, field technician, network engineer, and network specialist. During my career in networking, I've come across numerous modems, gateways, routers, and other networking hardware. I've installed network equipment, fixed it, designed and administrated networks, etc.
Networking is my passion, and I'm eager to share everything I know with you. On this website, you can read my modem and router reviews, as well as various how-to guides designed to help you solve your network problems. I want to liberate you from the fear that most users feel when they have to deal with modem and router settings.
My favorite free-time activities are gaming, movie-watching, and cooking. I also enjoy fishing, although I'm not good at it. What I'm good at is annoying David when we are fishing together. Apparently, you're not supposed to talk or laugh while fishing – it scares the fishes.