Do you know what a hotspot is? In short, this is a useful and practical feature that will allow you to use your mobile phone as a router.
This means that, wherever you are, you can always make the Internet available to devices that are close to you. Of course, the prerequisite is that you have a mobile data plan as well as a Verizon service on your smartphone.
More than a decade ago (in 2011, to be more precise), Verizon enabled a personal hotspot feature on its devices. In this article, we will show Verizon users how to set it up. Also, we will introduce you to all the important facts related to the Verizon hotspot.
What is the Purpose of a Personal Hotspot?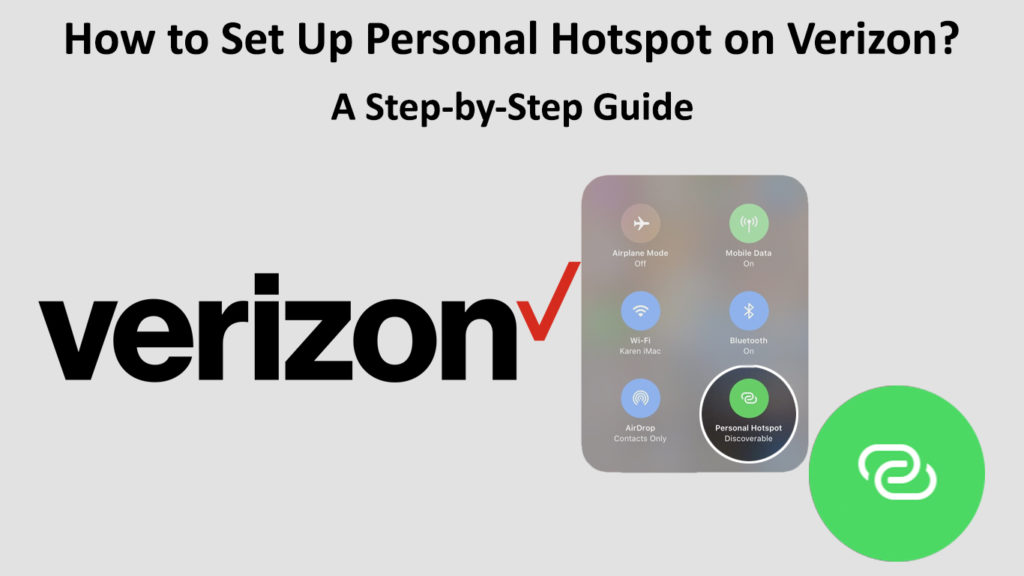 The appearance of the hotspot caused a real "revolution" in our lives, primarily because it improved internet availability and made it easier to use.
Without the hotspot feature, we'd have to look for free Wi-Fi hotspots or use some other form of internet whenever we're on the move. Now, if you want to connect your laptop, tablet, or phone without mobile data to the internet, you just need one smartphone with a mobile data plan, and you can set up a personal hotspot and connect all those devices in just a few seconds. The maximum number of devices you can connect to the Verizon hotspot is 10.
Note: Your mobile phone is not intended to be constantly used as a router. In other words, the hotspot should not be turned on all the time. Keeping the hotspot feature enabled all the time could lead to extremely high battery consumption and overheating (which could shorten the life of your phone). When you enable the hotspot feature, it would be ideal for the phone to be in a cool place.
Information on Verizon Hotspot Plans
Verizon, like other providers, has special add-ons for using hotspots as part of its data plans. It's good to know that even if you don't have an unlimited plan, you still get a certain amount of data to use the hotspot. Keep in mind that the hotspot can consume data in a very short time, especially when a large number of devices are connected, so be careful about that.

In the Verizon offer, you can find a large number of hotspot plans. Of course, you will choose the plan that best suits your needs. You can always change your plan if you are not satisfied with the current one.
There are two types of data that Verizon provides to its customers: high-speed hotspot data (premium) and low-speed hotspot data.
First, you will have high-speed hotspot data until you reach your data cap (15GB-150GB, depending on the data plan) After you hit the limit, you can still use the hotspot only at much slower speeds. The max speed you can get after you reach the data limit is 3 Mbps (on Verizon's 5G Ultra Wideband). If you are connected to 4G/LTE or 5G Nationwide, your speed will be much slower (600 kbps).
For the reasons we have given, we advise you to be very careful before enabling the hotspot feature and allowing other devices to use your internet – first check how much mobile data you have left until the end of the billing cycle (and whether you still have hotspot data)
Prerequisites for the Functioning of Hotspots
For the hotspot to work, your mobile data must be turned on.
You must have a Verizon service signal on your mobile phone. For the hotspot to work, you need 2-3 strips.

Setting up a Personal Hotspot on Verizon
Once you've checked your signal quality and current data balance, and turned on your mobile data, it's time to move on to the steps that will show you how to set up a personal hotspot on Verizon.
Recommended reading: What is the Difference Between Message and Message Plus on Verizon?
The procedure for activating the hotspot may differ depending on the device you are using. We will show you how to set up a personal hotspot on an iPhone and Android device.
Setting up a Personal Hotspot on Verizon (iPhone)
Just follow these steps carefully, and you will easily turn on the hotspot on your iPhone:
Enable Cellular. Next to the Cellular, you will see a small toggle. You need to touch it – swipe it to the right and it will turn green after that.
Enable Hotspot. Next to the personal Hotspot, tap the toggle – swipe it to the right to make it green.
How to Setup Personal Hotspot on an iPhone
This way, you will successfully enable the Hotspot feature on your iPhone. You can use the hotspot without any additional settings. If you want, you can change the hotspot password by following these steps:
Tap Settings. Then, select Personal Hotspot.
Find and tap the Wi-Fi password. From here, you can delete the current password and create a new one to use in the future.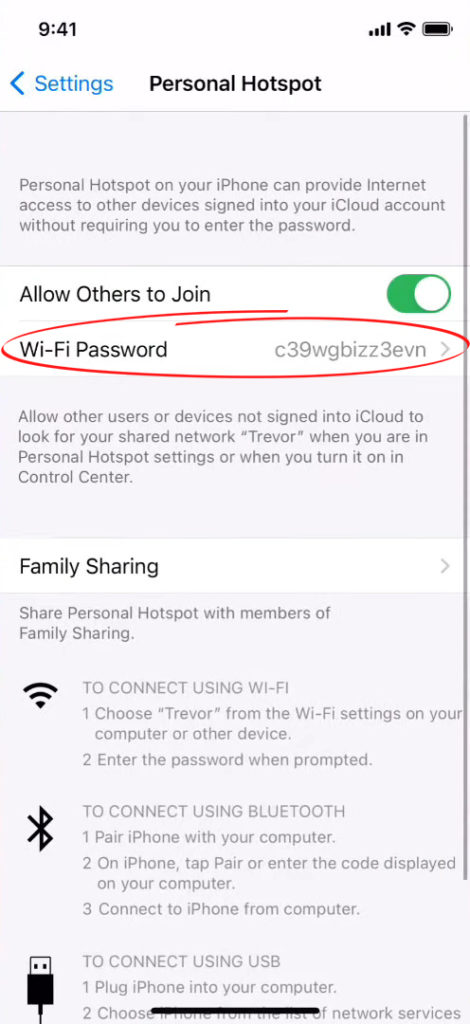 When you have entered the new password, you need to click on the Done option.
Setting Up Personal Hotspot on Android
Turning Hotspot on Android devices is also a very simple procedure. Here's how to apply it:
First, find and open Settings.
From Settings, tap on Select Network&Internet or Connections option.
Select Hotspot&Tethering.
Click on the Wi-Fi Hotspot, then you need to turn it on (tap on the button next to it).

As with an iPhone, you can change the hotspot name and password if you wish (optional). Here are the steps to change your hotspot password:
Tap on the Network & Internet (or Connections) option.
Select Hotspot&Tethering.
Tap on Mobile hotspot and when the advanced settings in the password section open, delete the current one and type the new one you want to use.
Use the Application to Enable Verizon Hotspot
If you can't turn on the hotspot feature directly from your phone, it's probably because you don't have a data plan selected. In such a situation, you must first enable hotspot using the application (through which you will also select the data plan):
Download the Verizon app from the App Store or Play Store.
Sign in to the Verizon app using Verizon credentials.
Now, you need to go to the Account and then select My Plan

(think about which plan is best for you and choose it).
Once you select your plan, you should receive a confirmation message indicating that your Hotspot data plan has been activated for use.
Disable Personal Hotspot Function
We recommend that you turn off the hotspot when you are not using it to avoid wasting data and phone batteries.
The easiest way to turn it off is from the collapsible menu at the top (for most devices, just drag the notification bar on the phone screen and tap the hotspot icon to turn it off). If, for some reason, there is no hotspot option in the phone menu here is how to turn off the Hotspot:
On iOS devices:
Next to the personal hotspot, you need to tap on the toggle (drag it to the left) so that it turns gray.
On Android devices:
Now, tap on the Network & Internet (or Connections) option.
Select Hotspot & Tethering.
Turn off the Wi-Fi Hotspot
Final Thoughts
Knowing how to set up your personal hotspot on Verizon can be very useful. It's not a difficult or complex procedure, and it's so convenient.
Just be careful with mobile data consumption, choose the right hotspot plan for your needs, and enjoy using the Verizon hotspot feature on your devices.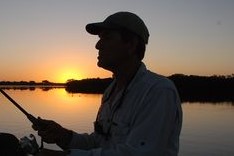 Hey, I'm Jeremy Clifford. I hold a bachelor's degree in information systems, and I'm a certified network specialist. I worked for several internet providers in LA, San Francisco, Sacramento, and Seattle over the past 21 years.
I worked as a customer service operator, field technician, network engineer, and network specialist. During my career in networking, I've come across numerous modems, gateways, routers, and other networking hardware. I've installed network equipment, fixed it, designed and administrated networks, etc.
Networking is my passion, and I'm eager to share everything I know with you. On this website, you can read my modem and router reviews, as well as various how-to guides designed to help you solve your network problems. I want to liberate you from the fear that most users feel when they have to deal with modem and router settings.
My favorite free-time activities are gaming, movie-watching, and cooking. I also enjoy fishing, although I'm not good at it. What I'm good at is annoying David when we are fishing together. Apparently, you're not supposed to talk or laugh while fishing – it scares the fishes.