It's a common issue that many users face. However, it's not unsolvable. There are several ways we can try to fix the situation when our Spectrum modem Ethernet port isn't working. Of course, you can try using Wi-Fi.
But, Ethernet is more reliable than Wi-Fi and it can provide a faster connection. Even if we use the best wireless router, an Ethernet cable offers the fastest speed. That's why we need to think about fixing issues with the Ethernet port.
Reasons Spectrum Ethernet Port Is Not Working
When you think about why the Ethernet port is not working on your Spectrum modem, there are a few general reasons, and they can easily apply to any other piece of hardware. There's also a specific one but all of them include:
Wrong port: Often people plug the Ethernet cable into the wrong port. There's a port that is labeled Ethernet on the modem, and there's a port that's labeled Internet on the back of your wireless router. These should be connected with an Ethernet cable.
Sometimes, users connect the Ethernet cable to one of the Ethernet ports on the back of the router. Or, we mistakenly connect the Ethernet cable to one of the voice ports that are meant for Spectrum's VoIP service.
Ethernet disabled: Another reason your Spectrum modem Ethernet port is not working might be because you have Ethernet disabled on your device. If this is the case, then we need to enable it in the settings.
This is quite easy. We only need to go through a couple of steps to enable it, and it's done. However, no device has the Ethernet port disabled by default. This can only happen if you don't have the proper driver, or someone disabled the port manually.
Broken Ethernet cable: The number one cause we don't get a connection through our Ethernet cable or we think that the port is not working is the fact that the cable is damaged. There's physical damage to the cable, and it's not working properly.
Here, we need to simply test a different cable and see if it works. If the issue was with the cable, we need to replace it with a new one. If the issue persists, there are some other reasons it occurs.
Faulty modem: Another solid reason is that the modem is simply faulty, and we need to get a replacement. This is something that we're certain about only after we've exhausted all the other possibilities.
It means that the last thing we do is contact support and let them know that nothing we tried worked. Then, they will probably allow us to get the same modem, but a new device.
Faulty software: The software might be faulty, and this usually happens with a firmware update that wasn't done properly. This means that there was an interruption in the power supply when the firmware update was happening.
Or, the issued firmware update wasn't properly tested and we, the users, are experiencing issues because of it. Not to worry, this is something we can also easily fix, and it's just about following the proper steps.
Recommended Reading:
Fixing Spectrum Ethernet Port Not Working
So, now that we know the reasons our Spectrum modem Ethernet port is not working, we can try to fix it. There are several things to try such as enabling the Ethernet, updating the firmware, troubleshooting the network drivers, and resetting the modem.
Enabling Ethernet
To enable the Ethernet adapter, we need to click on the Start menu, and then click on Settings. Once we open the settings page, we need to click on Network & Internet. Once there, we need to click on Ethernet in the left pane.
There's going to be a section that says Related settings. Under that section, the first button is the Change adapter options button. Click on it, and a new window will pop up. If the Ethernet adapter is disabled, it will be grey, and we can double-click on it or right-click and click on Enable.
Once it's enabled, everything should work properly, and we can connect our Ethernet cable and try to connect to the internet.
Updating Firmware
Because Spectrum uses different hardware, different manufacturers for its devices, it's necessary to know about different Spectrum login procedures. Once we've logged into the piece of hardware, we need to locate the firmware update section.
It's similar in most routers and modems. We usually need to go to the Advanced settings of our router and look for Firmware Update. We need to click on it and use either the firmware version we downloaded from our router's manufacturer's website or simply click on check and confirm if there's an update available.
Troubleshooting Network Drivers
If the Ethernet adapter is enabled on our device, but there's still no Ethernet connection, we can try troubleshooting the adapter. We can do that by going to the Start menu > Settings. Then we need to open Network & Internet.
Once we click on that, we need to click on Change adapter options under the Advanced network settings section. Finally, we need to right-click on the Ethernet adapter and select Diagnose.

Then, we need to go through all the troubleshooting steps until we've fixed the issue. If this doesn't work, there's only one thing left to do.
Modem Reboot
This is by far the easiest solution there is. Resetting the modem can fix the Ethernet port. If the Ethernet port doesn't work after the reset, then we need to change either the modem or the Ethernet cable.
The reset is simple. We need to unplug the power supply for the modem and wait for at least one minute. Once we've waited long enough, we can power on the modem, and everything should work properly.
My Spectrum App Troubleshooting
Finally, you can also try using the My Spectrum app to troubleshoot any issue you might have with your Spectrum equipment. This is one of the easier ways to go, but it might not be as efficient as the other things we do.
Conclusion
There you have it, the reasons our Spectrum modem Ethernet port is not working, and the ways we can fix it easily. If none of these methods work, and you're still experiencing issues with the Ethernet port, it might be time to get a replacement.
Finally, if neither the replacement nor the fixes work, think about switching to a better ISP. Luckily, there are plenty of service providers available to choose from, and we should always pick the one that is the most reliable.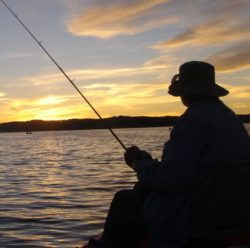 Hey, I'm David. I've been working as a wireless network engineer and a network administrator for 15 years. During my studies, I also worked as an ISP field technician – that's when I met Jeremy. 
I hold a bachelor's degree in network engineering and a master's degree in computer science and engineering. I'm also a Cisco-certified service provider. 
In my professional career, I worked for router/modem manufacturers and internet providers. I like to think that I'm good at explaining network-related issues in simple terms. That's exactly what I'm doing on this website – I'm making simple and easy-to-follow guides on how to install, set up, and troubleshoot your networking hardware. I also review new network equipment – modems, gateways, switches, routers, extenders, mesh systems, cables, etc. 
My goal is to help regular users with their everyday network issues, educate them, and make them less scared of their equipment. In my articles, you can find tips on what to look for when buying new networking hardware, and how to adjust your network settings to get the most out of your wi-fi. 
Since my work is closely related to computers, servers, and other network equipment, I like to spend most of my spare time outdoors. When I want to blow off some steam, I like to ride my bike. I also love hiking and swimming. When I need to calm down and clear my mind, my go-to activity is fishing.