Have you ever tried to turn off the router via your mobile phone? Are you wondering if this is even possible? Well, yes, it is possible, and in this article, we will try to explain to you as precisely as possible how to perform this procedure. The procedure may vary depending on the exact router model, but it's generally similar for a large number of router models.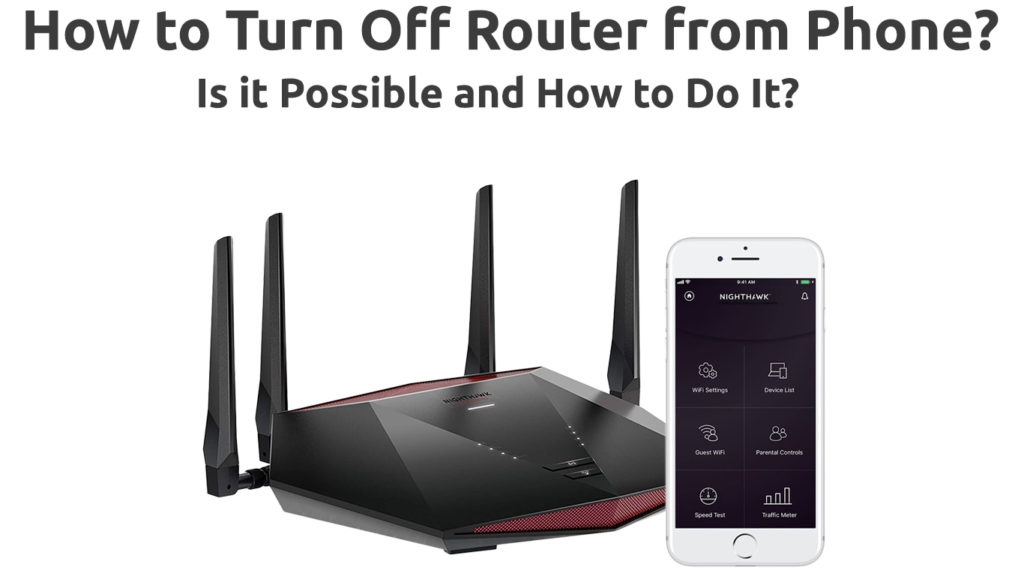 When to Turn off the Router Via Mobile Phone?
There is no doubt that it's much easier to turn off the router directly via the power button on it, but there are several situations when turning off the router via a mobile phone makes sense.
Let's list some of these situations:
Imagine a situation – you went on a trip or vacation and forgot to turn off the router. In a situation like that, it is definitely useful to know that you can turn off the router using a mobile phone.
The router may not be in the room in the house where you usually stay. The advantage of controlling the router over the phone is that you can turn it off from another room or from any part of the house – without having to physically reach the router every time you want to turn it off.
You are simply used to doing everything on your phone, so you also want to control/turn off the router from your mobile phone.
Note: You probably didn't know, but your network's security is higher if you turn off the router when you're not using it.
Enable Remote Access
The first thing you need to do to access the router from anywhere is to turn on remote access, and here's how:
Connect your device to the Wi-Fi network/router you want to turn off.
Enter the

IP address of your router

, then

log in with your username and password

. You can easily find the IP address and credentials of the router, just check the sticker on the back of the router. We advise you to write down or take pictures so that it's at hand (you will need it for later – when you want to turn off the router over the phone).
From the menu, click Advanced Settings.
In this step, select the Remote Management or Remote Access option (depending on the router model).
Now turn it on – enable the Remote Access option and that's it.

Enable Remote Access Via the App
With some router models, you can activate remote access via the application. We will show you how to do it on the example of the NETGEAR router.
After launching the application, the

dashboard

will appear.
Now you need to press the Menu option.
Find and open the SETTINGS option, then tap

Remote Management

.
From the

Remote Management

page, turn on Enable

Remote Management

(by moving the sliders to the right).
Once you've done all this and then want to control the router from anywhere, simply launch the Nighthawk app and select Connect via Anywhere Access.
How to Enable Remote Access Using the Nighthawk App
How to Turn Off Router from Phone?
The simple procedure we are about to explain will allow you to successfully turn off the router using your mobile phone. All you have to do is follow these steps:
You must

log in to the router setup page

. Do this as follows – enter the remote management IP address in the Internet browser, and then enter the login credentials. Have in mind that remote management IP address is not the same thing as your router's default IP address. The remote management IP address is public, while your router's default gateway is private.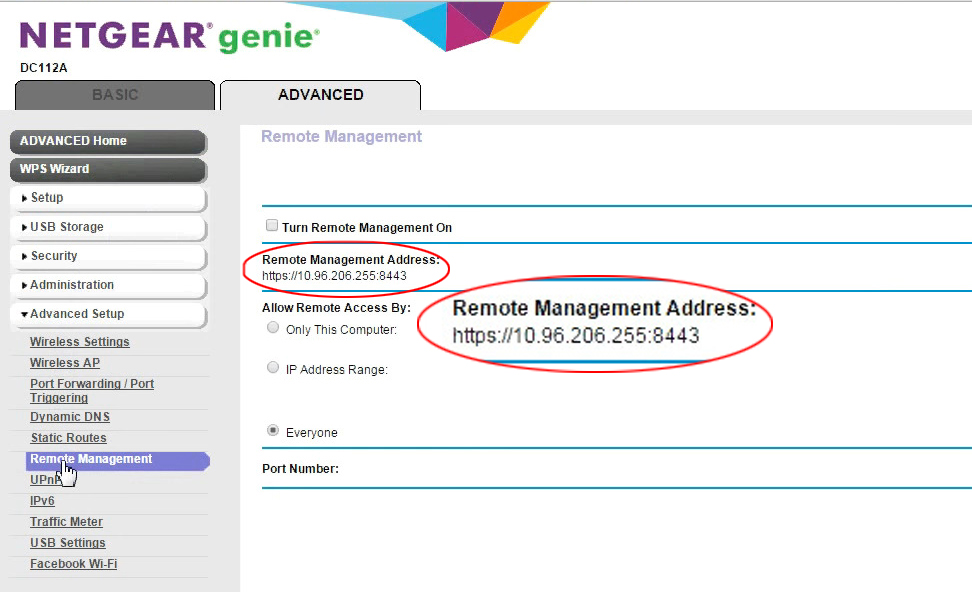 When you log in to the router setup page, you need to find settings where you can turn off the router or

Wi-Fi

(depending on the router model, this can be in advanced or Wi-Fi router settings under remote access or remote control), and then turn it off.
At the end of the procedure, be sure to save the changes you have made.
Useful Things to Know When Turning Off the Router Over the Phone
As we have mentioned, the procedure differs depending on the router model. Some of them have the option of remote power–off via the administrator page. This option usually resembles a power button.

There are also router models that do not have this remote power option but have an option to

turn off Wi-Fi

. If you want to turn off your router remotely but your router doesn't support this (and most routers don't), you could try buying a high-end UPS with an inbuilt terminal server and plugging your router into the UPS. Once you do that, you can access your UPS remotely and turn it off. Consequently, you'll turn off your router.
Basic information about the router is necessary to perform this procedure. We have already explained to you how to easily obtain this info. All the necessary data can be found on the sticker under the router. If it's not there, you can get basic information in two more ways:
Look for them in the manual that came with the router.
Look for them on the website of the manufacturer of your router.
Conclusion
We hope we've helped you turn off your router over the phone. Although turning off the router is definitely done in most cases via the power button on it, it is useful to know that this method also exists on some routers.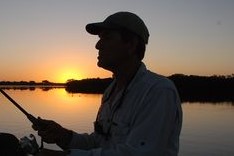 Hey, I'm Jeremy. I hold a bachelor's degree in information systems, and I'm a certified network specialist. I worked for several internet providers in LA, San Francisco, Sacramento, and Seattle over the past 21 years.
I worked as a customer service operator, field technician, network engineer, and network specialist. During my career in networking, I've come across numerous modems, gateways, routers, and other networking hardware. I've installed network equipment, fixed it, designed and administrated networks, etc.
Networking is my passion, and I'm eager to share everything I know with you. On this website, you can read my modem and router reviews, as well as various how-to guides designed to help you solve your network problems. I want to liberate you from the fear that most users feel when they have to deal with modem and router settings.
My favorite free-time activities are gaming, movie-watching, and cooking. I also enjoy fishing, although I'm not good at it. What I'm good at is annoying David when we are fishing together. Apparently, you're not supposed to talk or laugh while fishing – it scares the fishes.