Looking for an Internet Service Provider (ISP) that can deliver fast and secure internet at affordable prices? Check out Spectrum internet plans. You'd want to ask; how much is Spectrum Wi-Fi? In this article, we provide the options offered by Spectrum, and we have also done extensive research to give an overview of Spectrum as one of the fastest-growing ISPs.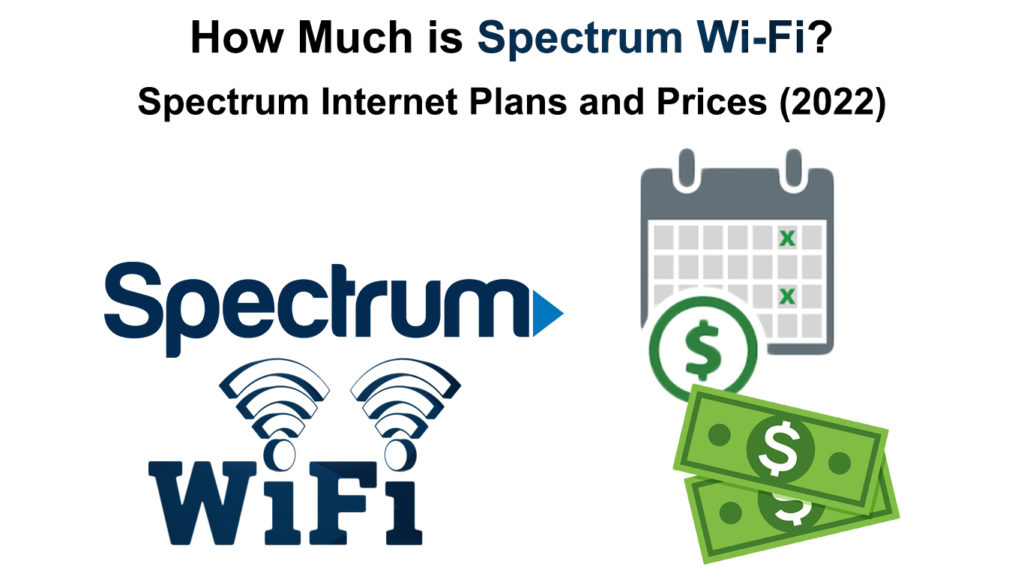 What is Spectrum?
Spectrum is one of the major Internet Service Providers covering most states and is available to more than 100 million people. It's the brand name of Charter Communications, a telecommunications company with services including cable and fiber broadband operators, pay-TV operators, and telephone line providers.

How Much is Spectrum Monthly Subscription Fee?
Spectrum's value propositions are fast internet with no data caps, free modem, free antivirus program, and no contract (but the fee increases after the first 12 months). Let's have a look at Spectrum's internet plans.
Spectrum Internet (entry-level plan for light internet uses)
Fee: $49.99 per month for 12 months.
Download and stream on a few devices.
Spectrum Internet Ultra (better speed for multiple devices)
Fee: $69.99 per month for 12 months.
Download and stream on more devices.
Best for intermediate internet uses, including 4K video streaming, work and study from home, live streaming, and multi-player online gaming.
Spectrum Internet Gig (top-tier plan providing the fastest speed)
Fee: $89.99 per month for 12 months.
Download and stream on numerous devices simultaneously.
Best for heavy internet uses, including UHD/4K/8K video streaming, downloading large files, and pro-level online gaming/AR/VR applications.
If you want to add an Advanced Home Wi-Fi to any plan, the fee is an additional $5 per month. You will get a free router that assists you in managing your home Wi-Fi network remotely via the My Spectrum App.
In addition, when you want to continue your subscription after 12 months, the fee is increased by $25 (applies to all three plans). It might seem like a pretty large hike, but since there is no contract, you can always terminate your subscription without having to pay any penalties.
Spectrum Advanced Home Wi-Fi
Spectrum Wi-Fi Pros and Cons
Pros
Buyout termination of an existing contract ($500).
Spectrum doesn't cap data.
Each plan includes a free modem.
Cons
Subscription fee increases after 12 months.
Spectrum TV Bundle
You can bundle up your Spectrum Wi-Fi with a Spectrum TV service – a true cable TV broadcast via coaxial cables. It provides hundreds of channels in HD format without charging additional cost. In addition, it offers some add-ons, and here is the cost of a TV plan:
| | | | | |
| --- | --- | --- | --- | --- |
| Plan | 12 months | Beyond 12 months | No. of Channels | Equipment Fee |
| TV Select | $49.99 / mo. | $76.99 / mo. | 125+ | $9.99 / mo. |
How Does Spectrum Fare Against the Competition?
According to the internet customer satisfaction survey, Spectrum fared pretty impressively against other providers:
Positioned in the top 5 in all main categories.
Positioned

4th in overall customer satisfaction

.
Positioned

3rd in internet speed provision

.
Positioned

3rd in customer service support satisfaction

.
47% thought Spectrum offers value-for-money service.
Only 21% said the subscription fee was too high.
Spectrum Wi-Fi Features
Here are some of the Spectrum's Wi-Fi features:
Spectrum Out-of-Home Wi-Fi Hotspots
Spectrum created Wi-Fi hotspots at local businesses nationwide, accessible by its subscribers at no extra cost. It proves handy when you're on the go and don't want to eat up your cell phone's mobile data. Keep your Spectrum account information wherever you go, and if you're lucky, you can join Spectrum's Wi-Fi Out-of-Home hotspot when you find one.
Plan Without Contracts
Spectrum provides internet service without contracts. That means you can sign up for a plan and terminate it at any time without paying the penalty. This feature is useful if you need an internet plan for just a few months, which would have cost you a heavy early-termination penalty if you entered a contract plan.
In addition, Spectrum also offers a Contract Buyout Program – it pays up to $500 to help you buy out an existing contract with another service provider.
Plan Without Data Caps
With no cap on your data usage, you are relieved from the worry of running out of data before the next monthly data supply cycle. With today's bandwidth-sapping devices and apps, a family of five can easily dry up the internet data limit within a few days. Many other ISPs cap a data limit of about 1 TB and would charge an additional fee if you exceed the limit. It will give the fee payor a piece of mind if you have an unlimited data plan like Spectrum.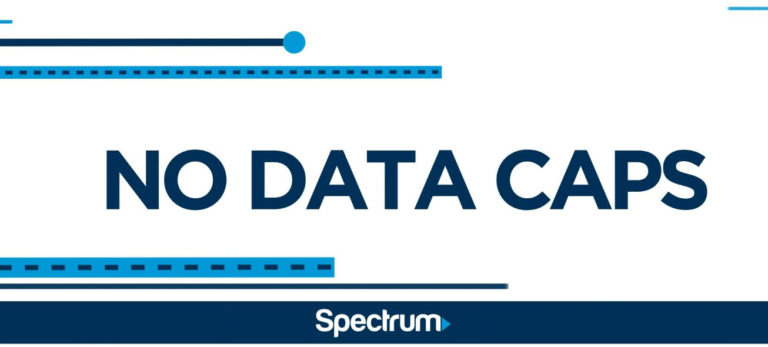 Free Antivirus Software
With increased internet usage in the new norm, online safety has become the main issue in recent years. A lot of work on security and privacy is being performed by internet giants like Apple, Google, and Facebook in the race to provide the safest platform for internet users. Spectrum is no different – it includes a free antivirus program that offers 360° protection when you buy one of its internet plans.
Recommended reading:
When you sign in to your Spectrum account, you can download the free antivirus program and protect your devices, data, and home network right away. These are the things that Spectrum antivirus suite can do:
Get rid of virus infections in your computer and other devices.
Stop your browser from accessing harmful and suspicious websites.
Use a

firewall

to monitor access to data.
Look for malicious programs or bots and kill them before they can spread.
Set up auto-updates to receive regular antivirus program updating.
Install the Spectrum antivirus suite across ten devices.
Free Internet
Spectrum has a special internet program called Spectrum Internet Assist program to help low-income families get access to the internet. It costs $14.99 per month, but it can only provide a maximum internet speed of up to 30 Mbps – enough for light use like emailing, web browsing, and YouTube.
Spectrum Internet Assist Program
You can get hold of the FCC's Affordable Connectivity Program (ACP) for a completely free internet, which gives you $30 off your monthly internet fee. That's enough to cover Spectrum's $14.99/month internet assist program.
Affordable Connectivity Program
Conclusion
With the advent of IoT and AIoT, Internet Service Providers race to offer the best internet package to the hungry and more demanding internet users. ISPs face the challenges in providing the best internet service, but they need to allot colossal capital expenditures to develop infrastructures such as the next-gen 5G mobile network.
Spectrum is not left behind in that development, but people still wonder if Spectrum Wi-Fi is worth it? or "How much is Spectrum Wi-Fi?". Spectrum might not have the cheapest plans, but it's one of the best providers with no contract, no data caps, a free modem/antivirus program, and Out-of-Home free Wi-Fi hotspots.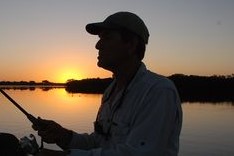 Hey, I'm Jeremy Clifford. I hold a bachelor's degree in information systems, and I'm a certified network specialist. I worked for several internet providers in LA, San Francisco, Sacramento, and Seattle over the past 21 years.
I worked as a customer service operator, field technician, network engineer, and network specialist. During my career in networking, I've come across numerous modems, gateways, routers, and other networking hardware. I've installed network equipment, fixed it, designed and administrated networks, etc.
Networking is my passion, and I'm eager to share everything I know with you. On this website, you can read my modem and router reviews, as well as various how-to guides designed to help you solve your network problems. I want to liberate you from the fear that most users feel when they have to deal with modem and router settings.
My favorite free-time activities are gaming, movie-watching, and cooking. I also enjoy fishing, although I'm not good at it. What I'm good at is annoying David when we are fishing together. Apparently, you're not supposed to talk or laugh while fishing – it scares the fishes.