A stable internet connection is one of the things that make our online experience worthwhile. An inconsistent connection can get on your nerves and worsen a bad day. Luckily, you can share your phone's internet connection with other Wi-Fi-capable devices thanks to the invention of tethering technology.
In this article, we will focus on iPhone users and try to discover if they can hotspot other devices around them without cellular data. Keep reading as we find out if this is possible and, if not, what other options are there.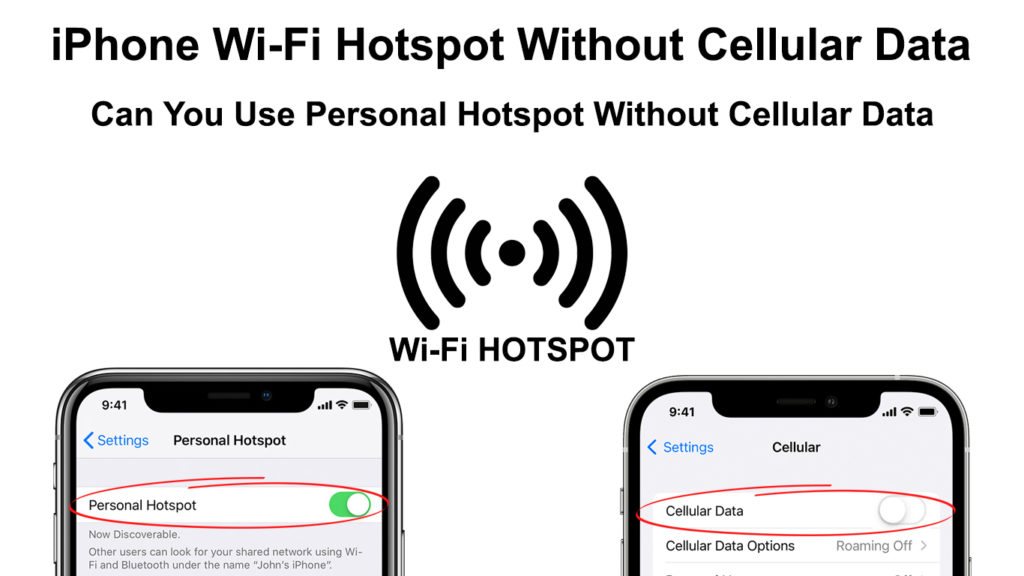 Tethering – Using Your Phone as a Modem
Tethering is a feature on Android and iOS devices that allows you to share your phone's cellular connection with other internet-capable devices.  
Tethering or Phone-As-Modem connectivity is also popularly known as a personal hotspot or simply a hotspot.
However, this should not be confused with physical locations where people can access the internet. These locations are also known as hotspots (or Wi-Fi Hotspots) and entail a router or access point with an internet connection that provides internet to the public. These hotspots are commonly found in coffee shops, libraries, and recreation parks, and they provide internet via a Wireless Local Area Network (WLAN).
Tethering creates private hotspots that are more secure than public hotspots since various people can access public hotspots, and not everyone is there to access the internet. Some public hotspot users could have malicious intentions such as intercepting your online traffic and using it as they please, an act popularly known as a Man-in-the-Middle attack.
On the other hand, tethering is safer because the iPhone owner controls who joins the network. Also, the phone owner can use complicated passwords that are harder to bypass. 
Tethering or using your phone as a modem can be done in any of the following ways;
Via Bluetooth

Using a USB cable or,

Via

Wi-Fi
How to Use the Hotspot Feature on an iPhone
To use hotspot connectivity, the iPhone needs to be operating on iOS 4.3 or later. Alternatively, it can be an iPhone 4 or a later model since earlier models do not have the feature.
Additionally, you should have a 3G, 4G, or 5G connection on your phone. Also, ensure your network carrier facilitates hotspot connectivity because carriers like Verizon limit hotspot connectivity for some low-tier data plans.
If the carrier does not limit your hotspot or you already have a hotspot data plan, you can activate it by following these steps:
Tap the

Settings

from your home screen. 
If the

Settings

app is not on your home screen, swipe left from the home screen to access your iPhone's app library.
Then, tap on the

Personal Hotspot

option.
Next, tap on

Allow Others to Join

to toggle the switch to on.
Alternatively, you can tap on

Cellular

from the settings window and then on

Personal Hotspot

.
Tap on

Allow Others to Join

to toggle the slider to activate your hotspot.
Ensure you note the

Wi-Fi password

by tapping on

Wi-Fi Password

under the

Allow Others to Join

option, as you will use it to connect other devices to your newly established hotspot connection.
You can also

change the password

under the

Wi-Fi Password

option to a preferable combination other than the default chosen by the iOS. Note that if you change the password, all connected devices will disconnect and will have to reconnect to your iPhone's hotspot.
How to Enable Personal Hotspot on an iPhone
Once you are through the above steps, you will have activated hotspot connectivity on your iPhone. Your Wi-Fi name would be the same as your iPhone's name. You can change the Wi-Fi name by:
Tap on

Settings>General

, then tap on

About

. 

After, tap on the name above the screen to edit it.
You can use the Family Sharing option in the Personal Hotspot window to allow up to five devices to automatically connect to your hotspot network. The selected devices will not require a password to connect to the hotspot network.
However, you can set if they need the approval to join your hotspot connection.
To add devices that can automatically connect to your hotspot network:
Navigate to

Settings

Tap on your name at the top of the settings tab.

Click on

Family Sharing

and then

Add Members

and select whether they need the approval to join the hotspot.
You can use the Maximize Compatibility option to enhance hotspot connectivity if you face any issues. The setting is available on an iPhone 12 and later that have the 5GHz support.
How to Tether on an iPhone Using Bluetooth
You can also share your iPhone's internet connection via Bluetooth. To do this:
Ensure your iPhone is discoverable by other Bluetooth-capable devices by navigating to Settings>Bluetooth.
Stay on the Bluetooth screen and access the device you wish to access your iPhone's internet connection.
Follow the appropriate steps to connect the other device to your iPhone's Bluetooth.
Once they are connected, you will be able to use the internet on the other device as long as your iPhone has an active cellular data plan.
Also, ensure you have enabled hotspot connectivity on your iPhone to share your internet with other Bluetooth-capable devices.
How to Enable Tethering via Bluetooth on an iPhone
How to Tether via a USB Cable
For the USB tether to work, ensure you have the latest iTunes on the PC or Mac device receiving the internet connection from your iPhone.
After updating your iTunes to the latest version, ensure it is running.
Then, activate hotspot connectivity on your iPhone.
Link the PC to your iPhone via a USB cable.
Your iPhone should be on the left side of the iTunes home tab under

Devices.
When a prompt appears on your iPhone stating,

Trust this Computer?

Click

Trust

.
Then enter the iPhone's passcode for the iPhone to trust the computer.
Can You Use an iPhone Hotspot Without Cellular Data?
Albeit being an essential and widely available feature, hotspot connectivity has some limitations. For instance, you cannot access the internet via hotspot if you do not have a cellular data subscription.
Your network provider uses cellular data to provide you with a constant internet connection as long as you are in the range of their cell towers. Therefore, when using cellular data, you use your carrier's infrastructure to connect to the internet. 
An alternative to using cellular data is to use Wi-Fi with a more limited coverage area than cellular data. Both cellular data and Wi-Fi use radio frequencies to transmit data between devices. 
Recommended reading:
Unfortunately, you cannot use Wi-Fi and tether simultaneously on iPhones because of the hardware limitations. iPhones have only one wireless radio that can act as a client or access point but not both simultaneously.
Although, hotspots have other functionalities apart from connecting to the internet that can be useful to iPhone users.
For instance, the FE file explorer app uses hotspot connectivity to transfer files between devices. 
Final Thoughts
The bottom line is that you cannot connect to the internet via hotspot if the iPhone used as the hotspot source does not have an internet connection.
If you need to use the internet, ensure you have a data plan, and your carrier allows you to hotspot other devices. If your carrier limits hotspot connectivity, you are probably required to purchase a data plan that includes hotspot connectivity. Consult your carrier or phone manufacturer on how you can activate the hotspot on your iPhone in such instances.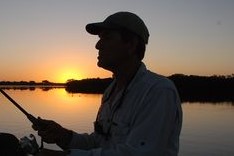 Hey, I'm Jeremy Clifford. I hold a bachelor's degree in information systems, and I'm a certified network specialist. I worked for several internet providers in LA, San Francisco, Sacramento, and Seattle over the past 21 years.
I worked as a customer service operator, field technician, network engineer, and network specialist. During my career in networking, I've come across numerous modems, gateways, routers, and other networking hardware. I've installed network equipment, fixed it, designed and administrated networks, etc.
Networking is my passion, and I'm eager to share everything I know with you. On this website, you can read my modem and router reviews, as well as various how-to guides designed to help you solve your network problems. I want to liberate you from the fear that most users feel when they have to deal with modem and router settings.
My favorite free-time activities are gaming, movie-watching, and cooking. I also enjoy fishing, although I'm not good at it. What I'm good at is annoying David when we are fishing together. Apparently, you're not supposed to talk or laugh while fishing – it scares the fishes.